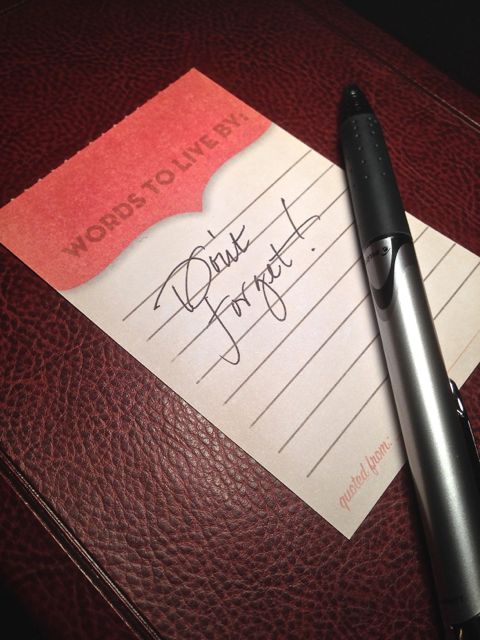 Let's look at verse two for a few minutes today while we learn how to use one of my very favorite free online Bible study tools! 
NOTE: If you are studying with a smartphone or tablet device, please see the notes at the end of this lesson before you do this assignment.
Assignment: Pray for guidance and a clear mind. Then read all of Psalm 103, kneeling in your soul (or literally) in adoration before God with all creation.
When you have finished reading, open your browser and go to www.blueletterbible.org. (If you've studied with us before, this will be review for you. Skip ahead, if you've got this down.)
For those of you who are new to BlueLetterBible, do you see the words "SEARCH THE BIBLE" in the upper right hand portion of the page? In the search box under those words, type "Ps 103:2". (You actually don't even have to capitalize or use the colon, if you're in a hurry.)
Make sure the version listed below the search box says "KJV".  (Most of the word study tools are linked to that version.)
Then click the search button (the green box with the magnifying glass). This will open verse 2 for you.
Now hover over the blue "Tools" button to the left of the verse. This opens a drop-down menu with six different options.
Click on the blue "Interlinear" button. This opens an amazing study tool packed with useful and exciting information!
You should see three main columns of information, in addition to the Hebrew text and some miscellaneous buttons.
The left-hand column lists all the phrases of the verse, as they appear in the King James Version.
The numbers listed in the middle column labeled "Strong's" are reference numbers that are assigned to individual Hebrew words in the Bible. These numbers link to Strong's Exhaustive Concordance, a concordance that lists every single word in the King James Version, every verse that contains each word, and what the original Hebrew or Greek words are for each English word.
The right-hand column shows the Hebrew word and its transliteration in English letters and sounds.
We're going to look at the word forget, so click on the Strong's number (7911) to the right of the phrase and forget. This will open a lexicon, which is just a fancy name for a catalogue of a language's words. A lexicon is a Bible student's best friend! 🙂
We'll look at other parts of the lexicon in future lessons, but for now we're going to zero in on the information listed under "Outline of Biblical Usage". This section of the lexicon tells how the original Hebrew word for forget is used in the Bible.
Read the first definition and record it in your notebook.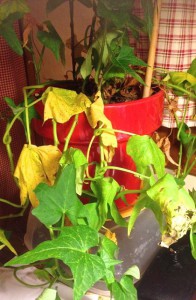 What sort of picture does the word wither bring to your mind? It immediately makes me think of the languishing sweet potato vine on my desk. It condemns me as I sit here typing. The once-thriving vine doesn't do well when I forget it. I just don't remember it needs me, or I glance over, see it begging for a drink, and tell myself I'll water it when I get up again. Then I forget all about it by the time I get up. After one too many times of being ignored, I'm afraid it's doomed for the compost pile now.
Besides forgetting your houseplants, do you, like me, ever forget or ignore God's benefits — His gracious, loving dealings in your life? What has He done for you that you're letting wither away in your heart? What truths about our God are you forgetting or neglecting to "water" in the midst of everyday living with its challenges, disappointments, distractions?
Read the entire psalm again. Slow down and give the Holy Spirit time to do His work in your heart. This psalm is jam-packed with reminders of God's gracious deeds — deeds that we need to grab hold of and remember. Which ones do you tend to forget?
For the rest of this month, with the Holy Spirit's help, we're going to remind ourselves of these truths. My prayer is that they will flourish and take root in your heart in a way that will profoundly affect the way you think and live.
For smartphone and tablet users:
You can simply use your internet browser to access the free Bible study tools we'll be using. But you may want to use these sites' apps instead. The formatting will be slightly different, but you should be able to adapt my instructions after you find your way around on the app. Look for Blue Letter Bible and Bible Study Tools. (As far as I can tell, neither site has an app for Androids. If you find one, please let me know.)
If you have any problems navigating the apps, ask questions here or on the Busy Mama's Bible Study Facebook group, where others can benefit from your question and its answer.
For your children:
Read Psalm 103:1-2 aloud with your children. Talk about how easy it is to forget things — even good things that we want to remember. Then explain that we are going to spend the next two or three weeks learning things about God that He wants us to remember — good things that will change the way we think about ourselves and the way we live.
Then start memorizing this psalm. Say a phrase and have the children repeat it. Then say the next phrase and have them repeat it. Then combine both phrases for them to repeat. Continue doing this until they can repeat all of verse 1 after you.
After you can all repeat the verse, take turns saying the words of the verse, with the first person says, "Bless", the next says "the", the next "Lord", and so on. If you have children who can read, write each word of the verse on separate cards or pieces of paper, mix them up, and then put them into the correct order. If you want to liven things up, use a stopwatch to time each child, and see who can do it the fastest.
Our goal is to memorize the entire psalm. It's not that hard, when we're reading it over and over and studying it as much as we will! And the children will memorize it even faster than we can!

« «