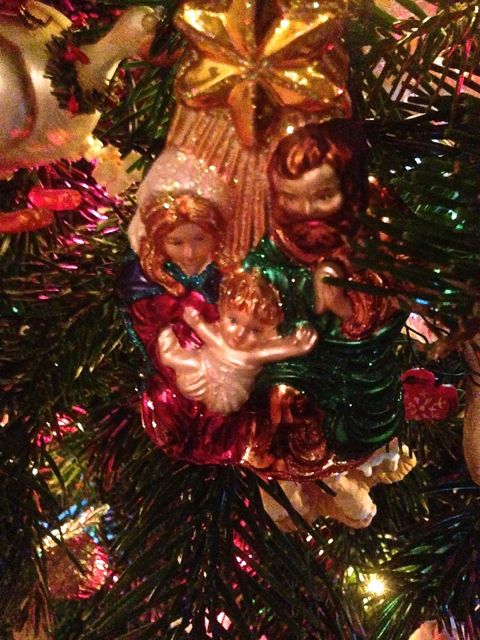 It's become a bit of a joke in our family. Every year I'm admonished (by my own children) to behave myself and not buy so many presents — especially now that we're talking about twenty-two people gathering in our little living room. It becomes a logistical challenge just fitting all the people — along with all their presents — into our shrinking space.
Every year I say I'm going to do better. I'm going to reform. I promise. You wait and see. I'm going to surprise you all.
And then it happens.
The music. The lights. The smells. The excitement.
The first advent candle flickers at the front of the sanctuary, and we start singing songs like Come, Thou Long Expected Jesus and Let All Mortal Flesh Keep Silence.
And there I go again.
I'm not sure I'm going to ever successfully reform.
But then why should I hold back? God didn't.
Why should I worry about giving "too much"? God doesn't.
"He who did not spare his own Son but gave him up for us all, how will he not also with him graciously give us all things?" (Rom. 8:32)
If God gave His only and dearly loved Son, He's certainly not going to hold back anything else that He knows is good for us. He's going to keep loading us with blessings. He's going to keep pouring out His extravagant love and grace on us.
If God gave His only and dearly loved Son, why shouldn't I give, too? Why not load those around me with blessings? What greater cause for celebration am I ever going to find?
"Thanks be to God for his inexpressible gift!" (2 Cor. 9:15)

« «