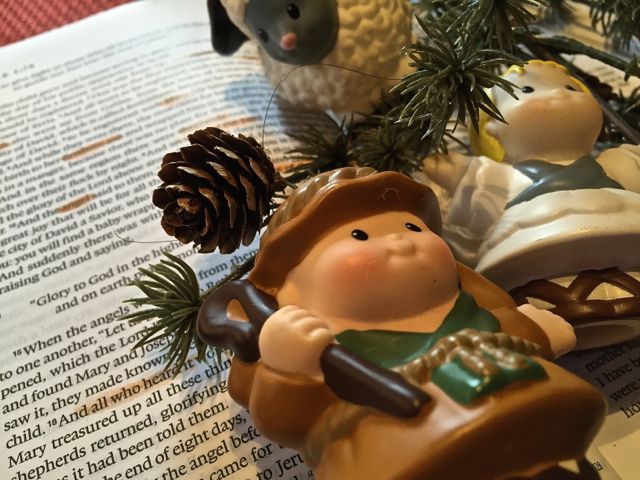 At meal times today, spend some time working on memorizing verses 10-12. Read a phrase and have the children repeat it. Read another phrase and have them repeat that phrase. Then read both phrases together and have the children repeat both together. Continue working on the verses this way, and keep memorizing this week with the goal of being able to recite them on Christmas morning.
For our lesson today read Luke 2:1-20 and ask the children to listen carefully for everything Luke tells us about the shepherds.
When you have finished reading, let the children tell you everything they can about the shepherds before using the questions below to help them recall.
Where were the shepherds?
What were they doing?
Who appeared to them?
What was their response?
What did they say when the angels left?
How did they go?
Whom did they find?
What did they do after finding Jesus?
What was their response when they returned home?
Talk about why God might have chosen shepherds as the first ones to hear the news of Jesus's birth.
Discuss what we can learn from the example of the shepherds.
Then encourage the children to act out this part of the Christmas story. This is something they can do during their play time. They should enjoy being "sore afraid", going "with haste", and "glorifying and praising God" for all that they heard and saw.

« «