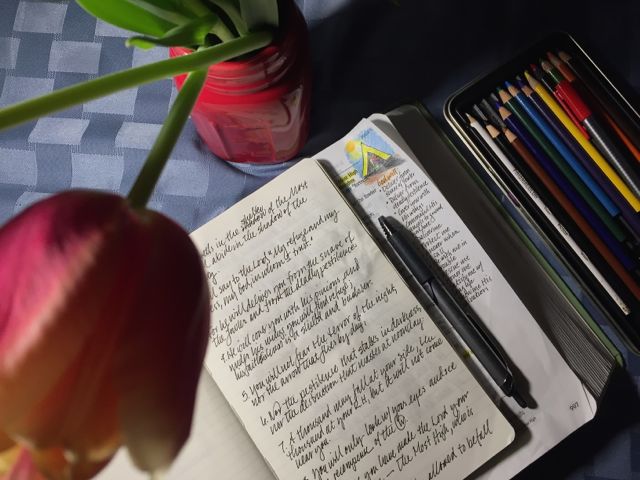 Today is Sunday, our weekly catch-up day! Take advantage of the time to finish up any lessons you may not have completed during the week. This would also be a good day to get a head start memorizing Psalm 91, which we will start doing this week. We need this psalm hidden in our hearts!
Optional lesson: If you have the time for a little extra work, copy the entire psalm by hand in your notebook. This will take about fifteen minutes and gives you the opportunity to get your body and mind involved in a new way with this psalm. If you have a collection of colored pens, write each verse in a different color — just for fun.
For your children:
You will need paper, drawing tools, and/or other decorative supplies for this lesson.
If your children like writing, have them each choose a verse to copy from Psalm 91 and then dress it up with drawings, stickers, or other fun decorations.
If handwriting would feel like a burden to them (It's Sunday, after all, and this day should be a delight!), write out a verse for each of them, or better yet, let them choose a fancy font on the computer to type and print a verse to decorate. Choose verses that will strengthen each child in his or her particular area of fear.

« «