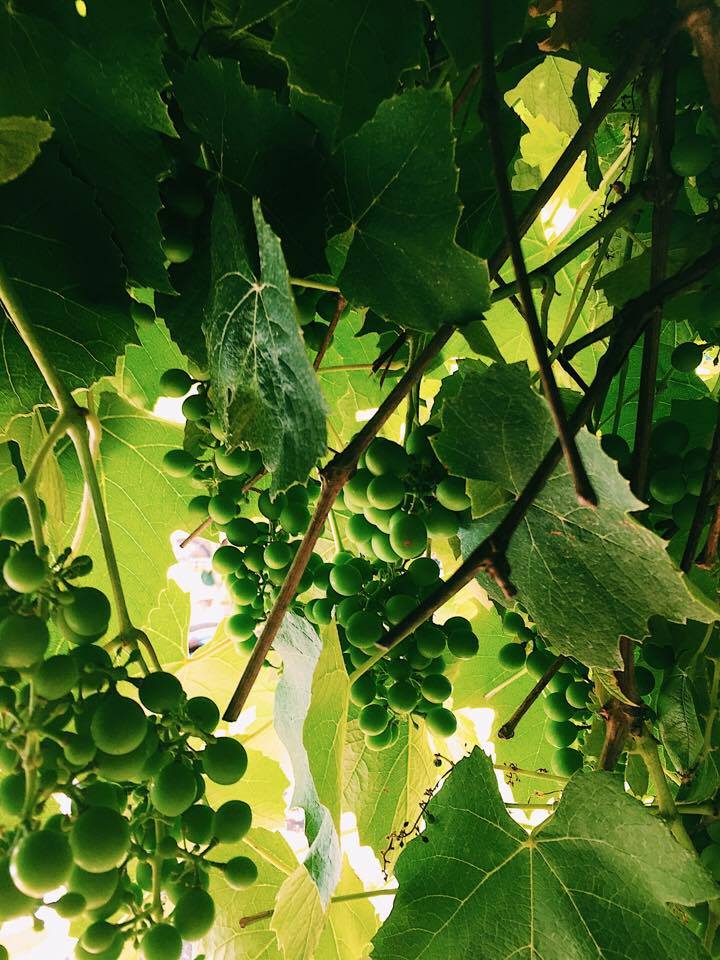 Whichever way we choose to interpret the first half of John 15:2, we can see why the vinedresser does what he does. It's not unreasonable for him to remove branches that don't bear fruit, and It's commendable for him to give extra care and attention to branches that have grown down onto the ground where they will not mature properly. Whether he is cutting away fruitless shoots or tending to branches that need more care, his actions make sense.
But why does the vinedresser prune the branches that do bear fruit? Why take a branch with the potential to produce fruit, and cut even part of it off from the vine? Let's spend some time on the last half of verse 2 today.
Assignment: Pray before you start studying. Pray for listening ears and a humble heart.
Then read all of John 15. As you read, start to test yourself. Have you read this chapter enough times yet to be able to anticipate what is coming next in the text? Take a sheet of paper and cover all but the first line of the text. Read that first line and see if you can say any of the next line before uncovering just that line to read it. Then test yourself on the next covered line, and so forth.
We're going to start memorizing this week. This simple exercise will help you get started.
Now go back to verses 1 and 2. What does the vinedresser do to branches that do bear fruit? Why? Does the passage mention doing this to any other type of branches?
Only the fruit-bearing branches warrant the vinedresser's pruning skills. Properly pruned, they will produce even more than they would have if left unpruned. This should encourage us! The vinedresser doesn't bother to prune dead wood! God prunes us because we are bearing fruit, and He wants us to bear even more.
It's time to do a bit of research. How are grapevines pruned and for what purpose? Why remove branches?
Watch one or more of these videos, noting the different reasons for pruning fruit-bearing branches. Make a list of reasons in your notebook. (If you are doing the children's lessons, watch these videos along with your children.)
Results of Proper Pruning of Grapes
When you have finished watching, look over your notes. What parallels can you see between the pruning and care of the grapevine and God's pruning work in our lives? For what reasons does God prune us?
Record these in your notebook, and also in the margin of your Bible, if you like.
Pray while looking again at your notes. What is God seeking to do in your life? What does He want to prune away that is keeping you from growing and becoming more like Jesus? Can you see Him at work now? What is He doing that will move you to draw more from Jesus, the True Vine's, strength, love, and and joy?
Now look at verse 3. What tool does God use to prune and prepare us for fruitfulness? We'll consider this more as we look at the meanings of abiding and fruit in our next lessons.
When you've finished studying and praying, enjoy this song, The Cut, that speaks of God's pruning work in our lives. (You may also be interested in reading the story behind the song.)
For your children:
Older children can join you in watching and discussing the videos listed above. Talk about the habits, priorities, and even friends that God may desire to prune from their lives so that they can more fully love Jesus, and more fully love others.
Pray together after your discussion.
For younger children, explain what you have learned in this lesson about the pruning of grapevines and God's pruning in our lives.
Talk about how God often uses you as a parent as one of His pruning tools in their lives.
Then let them draw pictures of what they think God wants to prune in their lives.
Talk about their pictures.

« «