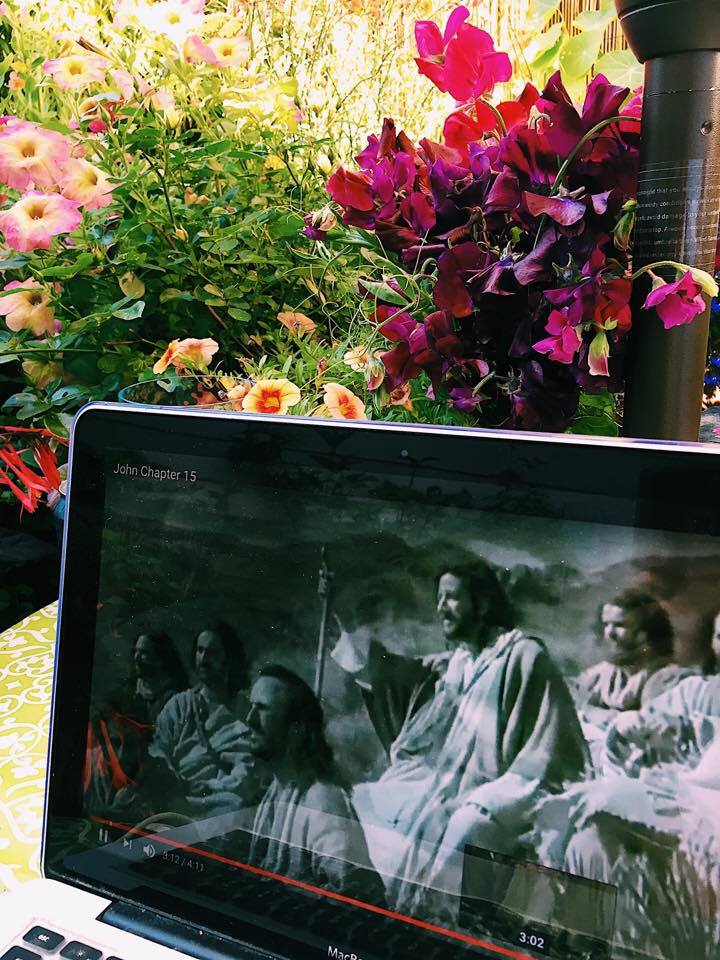 Today's the day! Use it to catch up on some of those lessons you haven't been able to complete! Spend some time memorizing a verse or two from the chapter, too!
For an optional assignment, type the words "I am" in Blue Letter Bible's search box. Before clicking "Search", click the blue "Adv. Options" button to the right of the search box, and type "John" in the "Custom Selection" box. 
(App users, search for "I am" by clicking the magnifying glass with BLB in it at the bottom of your screen. Type "I am" in the search box, and then click under the search box, the words "Search Range." Click "Go to Individual Books," and then scroll down to click "John."
Skim these verses for ones where Jesus says, "I am the ___."
To what else does Jesus liken Himself, besides the vine? Read those verses in context by clicking on the verse's reference, This will open the entire chapter of any particular verse. (App users, click the verse, then click "Read ____ in Quick View." When you have finished reading, click "Close" in the upper left-hand corner to return to the concordance listing.)
How do these other metaphors Jesus used compare to Him being the true vine? What do the metaphors share in common? In what ways are they different?
For your children:
Watch this dramatic representation of John 15, and discuss it together.

« «