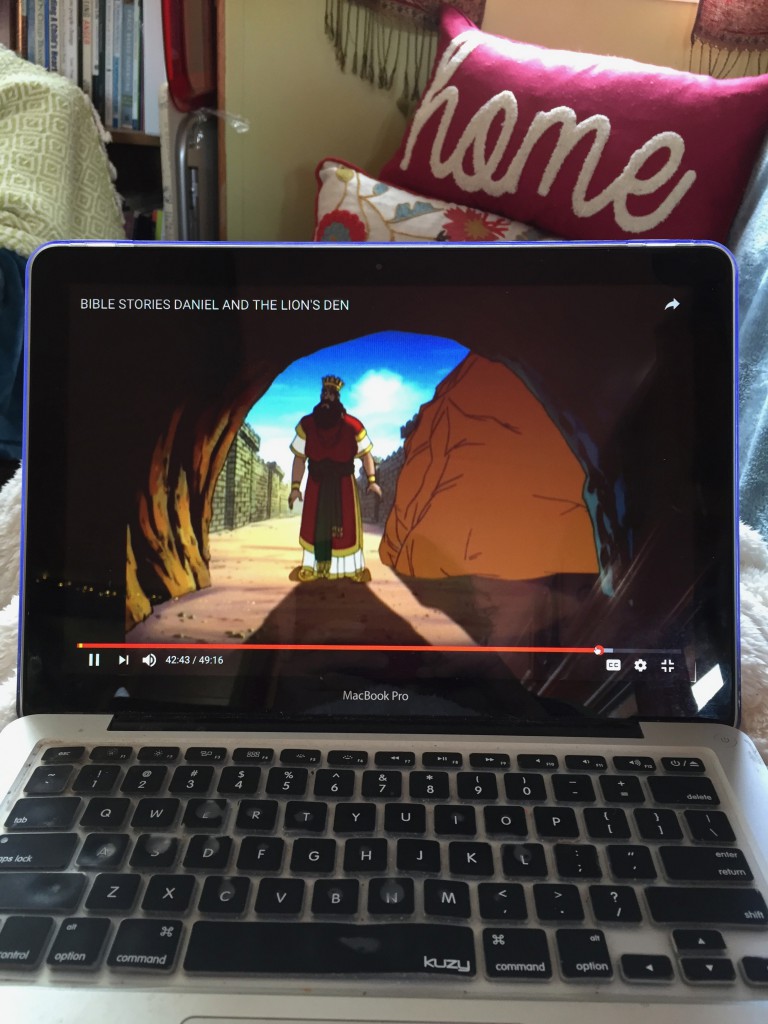 Goodness! It's already our last catch-up day! Take advantage of the chance to work on lessons you haven't been able to complete.
Here are a couple optional suggestions for you amazing few who have actually finished every lesson as I've posted them:
Read and meditate on all the cross-references for Psalm 91:2. There is so much comfort and assurance in these verses!
Read Psalms 90, 91, and 92 all in one sitting. How do these three psalms relate to one another?
For your children:
Sit back and relax. Watch one of these videos about Daniel and the ways God protected him, even from the mouths of lions! Perhaps they will inspire the children to do their own acting of this story when you have finished.

« «