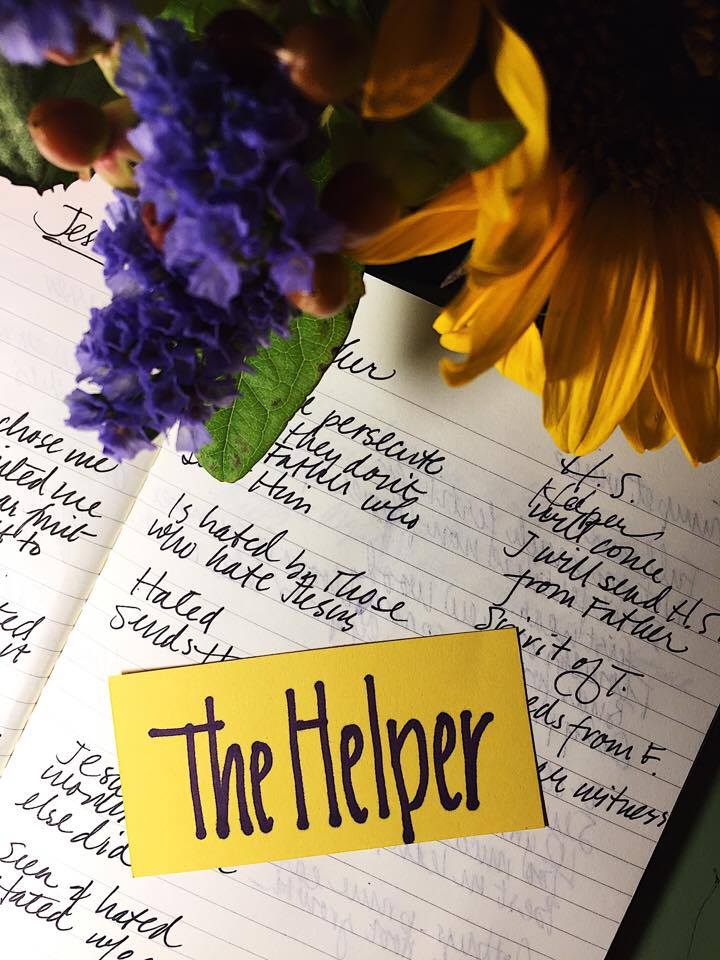 We've reached the last two verses of John 15. It's time to pull our chart from Day 6 out to finish it.
Assignment: Pray for the Holy Spirit's continued guidance, as He bears witness of Jesus through the Word.
Then open your notebook to the pages you created back on Day 6. You should have two pairs of pages that are divided into columns labeled Me, Jesus, Father, and Holy Spirit.
Starting at verse 18, read and continue recording in the chart all that is said about us and about all three Persons of the Godhead.
Then review your notes.
What do we learn about the Holy Spirit in John 15? What does Jesus call Him? What do we learn about our Triune God from verses 26 and 27?
What mission are we called to share with the Holy Spirit? Why?
What do we learn about persecution? In what ways are persecutors responding to Jesus? To the Father? How does this affect us as believers?
What other new insights did you gain as you went through these last verses once more?
Go back to Chapter 14 and read what Jesus says about the Holy Spirit in verses 16 and 17. Add these facts to your chart in the Holy Spirit column.
Then read Chapter 16, verses 7 through 14, and add additional notes on the Holy Spirit to your chart.
Write a short summary of what you have noted in chart about each of the members of the Trinity — the Father, the Son, and the Holy Spirit.
Pray, thanking God for the love and harmony that exists between the three persons of the Godhead.
We'll continue our study of John 15 for a couple more days!
For your children:
Continue working on memorizing verses from John 15.
Read and discuss John 15:26-27.
Then read about the sending of the Holy Spirit in Acts 2:1-12. Explain how the Holy Spirit enabled men to speak in other languages, "bearing witness" of Jesus to peoples of different nations and languages.
Act out this event together. If your children know any foreign languages, this will be a great opportunity for them to use them!
You can also watch this short video about Pentecost with your young children.

« «