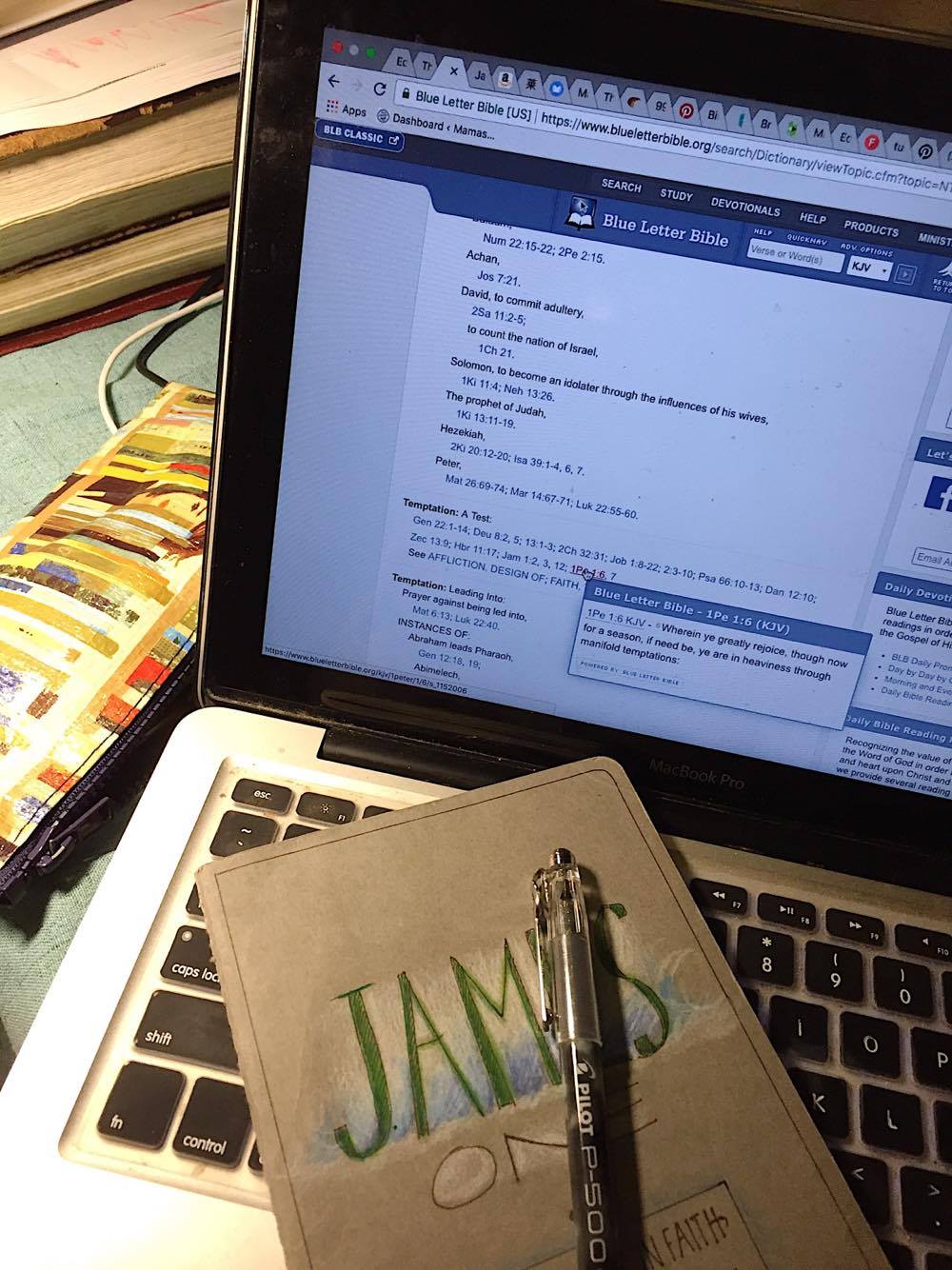 Here we are again! A well-earned and much needed catch-up day!
Optional lesson: Study more about our faith being tested through trials.
Open Blue Letter Bible and search on James 1:12.
Then click on "Dictionaries" in the "Tools" memory.
Scroll down to Nave's Topical Bible, and then click on the link for "Temptation."
In the listing for "Temptation," scroll down to "Temptation: A Test."
Hover over each verse reference to view the verse. Take notes on what you learn about trials and testing as you read. (Remember, you can click the verse's reference to open up its entire chapter when you want to read it in context.)
When you have finished, click the link at the end of that listing for "FAITH, TRIAL OF."
This will take you to a screen that not only lists verses under the heading, "Faith: Trial Of," but also a list of passages under the heading, "Faith: Instances Of Trial Of."
Read as many of the passages under "Instances," as you have time to read, noting the trial and the person's response to it.
Review your notes and summarize what you have learned and how it will affect your response to trials.
For your children:
Look at the passages listed under "Faith, Instances Of Trial Of" mentioned in your lesson above. Choose biblical accounts from that list to read with your children and then act out together. (Search Youtube for related videos, too, if desired.)
Be sure to discuss each account and how the main characters responded to their trials.

« «