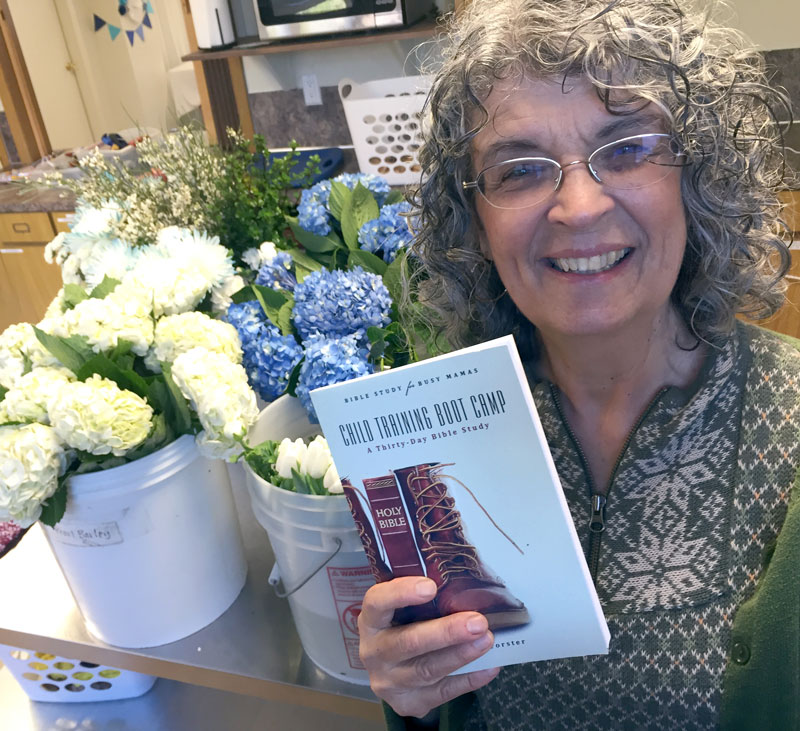 Taking a break from arranging wedding flowers to check out the new book!
The books are finished! Today we are excited to offer Child Training Boot Camp, the fifth book in the Bible Study for Busy Mamas series. In this thirty-day Bible study guide, you'll learn to use topical Bible study methods to discover what God says about some of the typical challenges we face day after day with our children, including disobedience, bickering, unkind speech, and whining.

This study will help you:
Find time for meaningful Bible study in the midst of a busy schedule
Be more confident and proactive in your child-training
Find guidance from God's Word for parenting challenges
Teach your children the character qualities of obedience, peacemaking, wise speech, and gratitude
Develop a deeper relationship with God both personally and in your role as a parent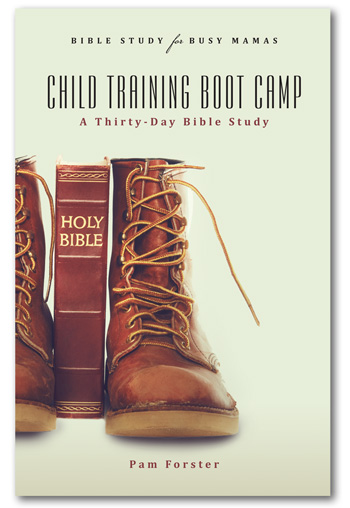 Here's what you'll find inside this 105-page Bible study guide:
Thirty days of short study assignments (5-30 minutes per day)
Optional activities that help your children learn right along with you
Tips on making time for your Bible study and choosing study tools
Instructions for using powerful (and free!) Bible study apps and websites
Book Launch Bonuses!
To celebrate the new book, we're giving away four free bonuses worth $24.99 to anyone who orders a copy by March 31!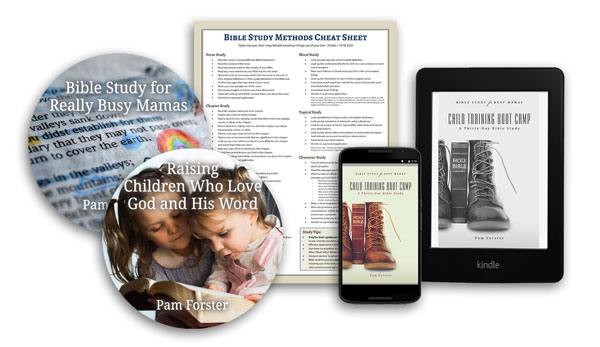 Bonus #1: eBook versions of Child Training Boot Camp in both PDF and Kindle format ($11.99 value)
Bonus #2: Bible Study for Really Busy Mamas workshop with Pam Forster (56 minute MP3 audio, $4.00 value)
Bonus #3: Raising Children who Love God and His Word workshop with Pam Forster (53 minute MP3 audio, $4.00 value)
Bonus #4: Bible Study Methods Cheat Sheet printable PDF ($5.00 value)

To get your bonuses: Buy Child Training Boot Camp from Doorposts or from Amazon before March 31 and forward your proof of purchase to doorposts@gmail.com. (Your order confirmation email, your order number, or a screenshot of your completed checkout page are all valid options.) We'll email you right back with links to access everything!

« «