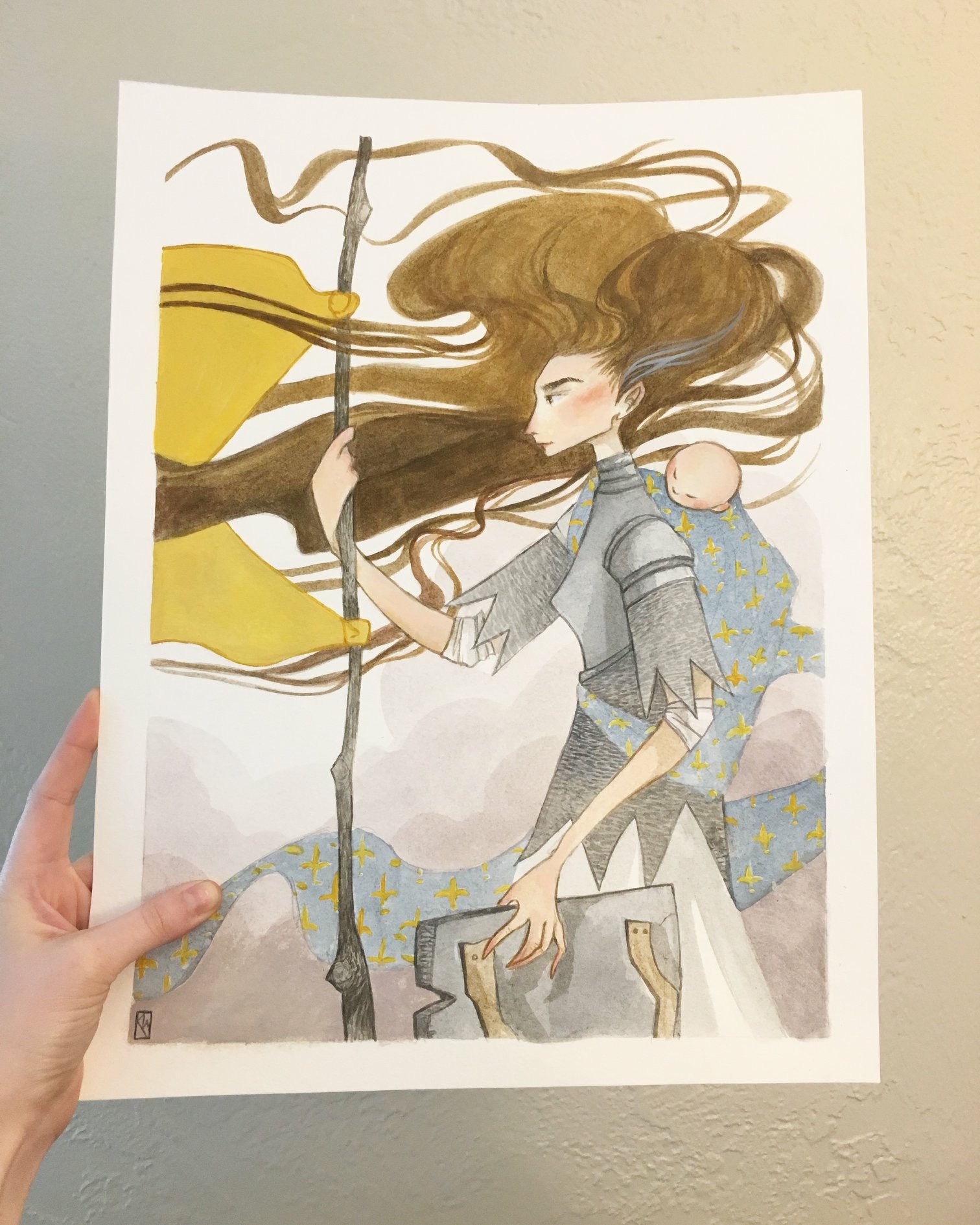 Congratulations to Yolanda Green who is the winner of Kerilynn Wilson's "Warrior" print! Our granddaughter, Ruby, picked the winning number for me on her birthday!
Thank you all for entering, and for sharing your joys and challenges of motherhood! Your comments were good reminders of how blessed we are, as well as how dependent we are on God for the strength, wisdom, and courage to do the job He has given us to do!
Please join us tomorrow, May 1, when we start our group study of of the ideal "Woman of Valor" described in Proverbs 31! If you think you know all about that amazing woman, or if you think you don't want to know anymore about her because she just makes you feel guilty or discouraged, you really should join us!
This study will be posting at mamasrefill.com, our new members (which is a bargain for all that you get for $44.95 a year — over $180 worth of studies if you bought them in book form, plus a whole lot more!), but right now you can still find the lessons here in the archives of this blog, if you don't mind hunting down the lesson each day. (Our plan is to remove studies from the blog as we post them on Mama's Refill, so there's no guarantee that they will be in the archives all through May and June. You might want to put them into a file or print them out ahead of time.)
You can also buy a print or eBook version of the study at Doorposts.com.
If you haven't already joined the Busy Mamas Bible study Facebook group, make sure you do, so you can join in on the discussion as we study. I'm going to be making a point in our discussion of addressing how this chapter applies to single women as well as wives and mothers. So invite your daughters to join us, and don't be afraid to join us if you're unmarried.
We'll be working through this study at a more relaxed pace, allowing two days for each lesson. So it's a great time to study along with other ladies.
I hope you'll join us! The study of this chapter in Proverbs could totally revolutionize the way you view your role as a woman in the world and in your family or workplace!

« «