My mother's birthday is tomorrow. She would have been 86 years old. Today Bethany, our second daughter, shares her memories and the lessons she learned from her grandma.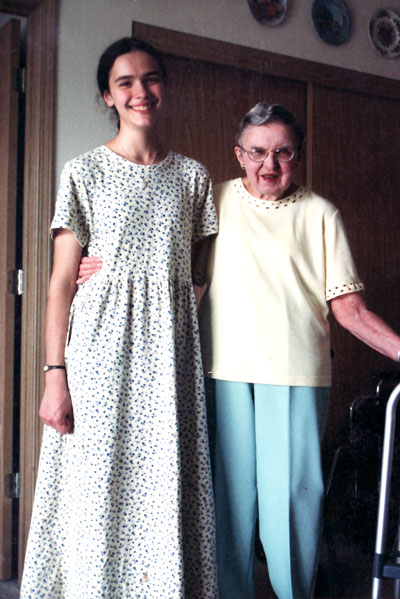 Sometimes the people who change our lives most will only be there for a few years. Sometimes they won't always know what to say and we won't always remember what they said. But we will remember little things, like phone calls, poppy seed muffins, and Xs and Os.
My grandma was one of those people. Her name was Ruth Virginia Mohr.
God wrote a quiet life with change, cancer, and loneliness for Grandma. For over forty years she lived in the same little white house with wax-polished floors, half of those years alone. There was a dogwood tree and a rhododendron bush, and her church parking lot was behind the backyard. Perfect for bicycles, tricycles, and chocolate birthday cake. Grandma had a coffee table with removable parts and an electric organ with dozens of knobs. She had a spare bed with a miniature metal lamp and an attic that smelled like mouthwash and mothballs. She had smooth hardwood floors that only required socks to transform them into an ice rink. She had a zealous loyalty to clothes from all decades and dedication to Kleenex.
Grandma spent years in service to her family, church, and friends, remembering birthdays, surgeries, events, and prayer requests. She cheered quietly and smiled loudly at our accomplishments and plans for the future. She braved our busy household to come and stay overnight for birthdays and holidays, even enduring curious looks when she took off her wig for the night. She was everything a grandma should be, salt water taffy and Yahtzee games included, but she was more. She was an example.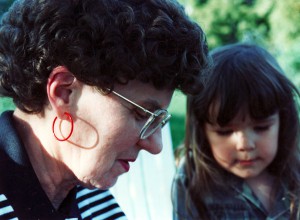 Some people you are ferociously loyal to partly because part of them is part of you. Grandma wasn't just my mom's mom. I'm not sure if I was her kindred spirit, but she was mine. Only she had worked out many of the awkward selfish parts, and I strive to follow in her footsteps.
Many grandchildren can say they were well loved by their grandparents. Grandparents are good at loving, spoiling, and making kids feel prized, but something that says so much more to a life, young or old, is to see someone loving something bigger than themselves—or their grandchildren or their retirement fund. Grandma did that.
God is good. He teaches us and loves us through people. Often quiet, constant grandmas, teachers, friends, and siblings. His blessings are countless. And although He takes those people away, He promises a feast together again.

« «