"Why are you cast down, O my soul, and why are you in turmoil within me?" (Psalm 42:5a, ESV)
How many times have I asked myself this question? Do any of these reasons for discouragement sound familiar to you?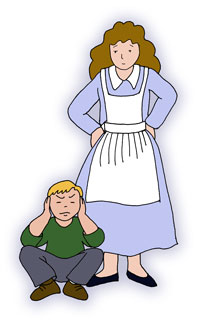 I am likely to become discouraged when:
I am suffering trials (loss, death, troubled relationships, health problems, financial setbacks).
I expect people to be and do what only God can be and do.
I think circumstances ought to change, but they don't.
I want to control circumstances instead of trusting God.
I feel like nothing I do is making any difference.
I am struggling with illness, fatigue, or hormones.
I compare myself to others.
I expect perfection from myself and others.
I try to play the role of Holy Spirit in someone's life.
I try to work in my own strength instead of availing myself of God's infinite strength.
I listen to myself instead of speaking the truth of God's Word to myself.
I don't take the time or invest the energy needed to organize my time and environment.
I don't set aside time for communing with God (thinking, praying, studying, reading).
I am over-committed.
I feel like I'm barely keeping up with all that I am supposed to do.
I am doing unnecessary things that I am not called to do.
I isolate myself.
I am resentful or bitter or start to feel sorry for myself.
I am worried or afraid.
I have not repented of sin.
I am facing the consequences of my sin and negligence.
I take comfort in the fact that David, a man after God's own heart, asked himself this same question. "Why are you cast down, O my soul, and why are you in turmoil within me?" He didn't even have premenstrual, pregnancy, and postpartum hormones to deal with! Of course, he did have an unstable king who was trying to kill him for no good reason, a wife who mocked him instead of rejoicing with him in his victories, the guilt of adultery and murder on his own conscience, rape and murder amongst his children, a manipulative son who led the kingdom in rebellion against him – just to name a few of the reasons he might have had for becoming discouraged.

But David didn't wallow in discouragement. Look at the Psalms. David often asked God how long the current trial was going to last. He told God about his tears and groaning. He asked God why He was hiding during times of trouble. But He also knew God. He appealed to His justice and mercy. He trusted in the God who had always proven Himself faithful. And the Psalms almost without fail end with David already acknowledging and giving thanks for the victory that he knows God will bring.

In my own life, most of the discouragement I have faced has been the result of my own sinful attitudes and actions. I am either discouraged because I have sinned and am reaping the consequences, or I am discouraged because I am not remembering who God is, what He requires of me, and what He is ready to do for me.

The role of motherhood, with all its joys, is also full of potential for discouragement. Over the next few weeks, let's take a look at some of the sources of discouragement in our lives. Let's look at God and His Word, and learn to tell ourselves, just as David did, when discouraged, "Hope in God; for I shall again praise him, my salvation  and my God" (Psalm 42:5b-6a).

« «