We're in Redmond, Washington right now for the 6th annual Christian Heritage Family Discipleship and Homeschooling Conference! This is our fourth year attending this conference, and it's become one of our favorite events. It's fun to meet up with friends we see here each year, and also to see so many like-minded Christians (and lots and lots of children!) all together in one place.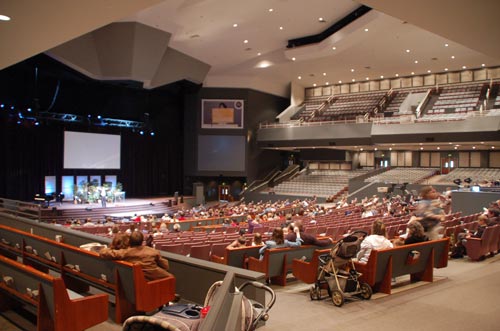 This event is held in the Overlake Christian Church, which impresses us with its massiveness every time. It's hard to imagine going to such a big church every Sunday, but it's a perfect place for an event like this!
With four of us here to take turns running the Doorposts booth, we all get chances to hear some of the workshops as well. Today I heard Geoffrey Botkin for the first time. He talked about preparing our children for marriage, what Christians have forgotten about spanking, and about fathers as biblical leaders.
One of the principles he impressed on me today is that we, as parents, need to have an obedient and humble attitude towards God's Word. Our children must see that we are seeking God's will, and that we love and study the Scriptures. God blesses those who, like David in the Bible, have this attitude of loving and submitting to God's Word.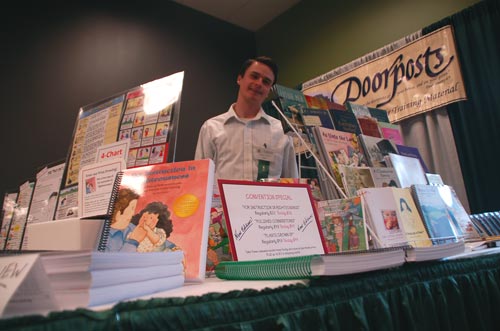 Here's our booth in the exhibit hall! This is our first conference with the new edition of For Instruction in Righteousness (together with the families representing Doorposts in Tulsa, OK and Worcester, MA this weekend).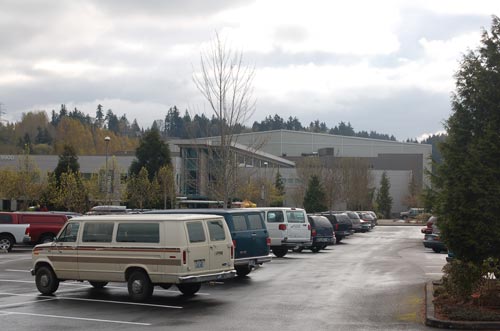 Here's a picture of the church from the outside, but it still doesn't do justice to the size of the building. One look at the parking lot is a dead giveaway that this is a homeschool conference 🙂

We're looking forward to hearing more sessions tomorrow (and presenting one of our own). Thank you, Christian Heritage, for all the work that goes into this event. We always go home encouraged!

Are you going to a homeschool conference this year? What do you like most about your conference?

« «