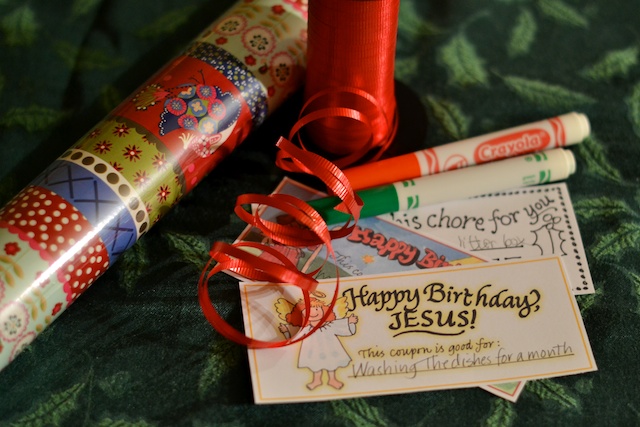 It's almost Christmas Day! Here's a little something for your children, if they need some help coming up with simple gifts to give. Help them give of themselves during this season when we celebrate the great gift of God's Son to the world. Print out these coupons, cut them out, and help your children think of acts of service and love that they can give to others — to siblings, parents, neighbors, friends.
The last coupone is left un-colored so your children can have the fun of decorating it themselves.The other two are ready to fill in and wrap up to put under the tree!
Enjoy these last few days of preparation, and don't get so busy that you forget to worship the One who chose to become a babe in order to save us!
This little babe so few days old,
is come to rifle Satan's fold;
All hell doth at his presence quake,
though he himself for cold do shake;
For in this weak unarmed wise
the gates of hell he will surprise.
« «