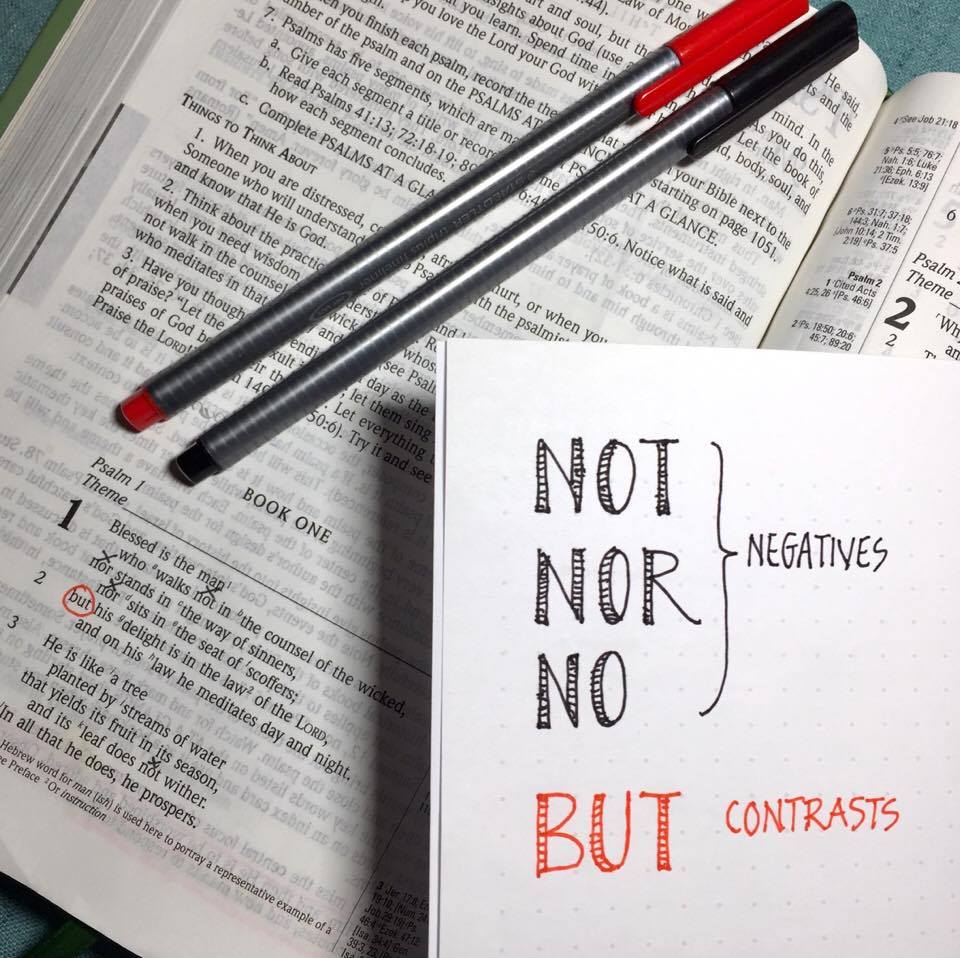 Would you like some additional guidance as you study your Bible? We won't start a new live online study until July. (I'm still praying about what chapter to study!) But we do have some other studies happening!
For the rest of the month of April, I'm experimenting with a short mini-study of Psalm 1 on Instagram. This is a much more abbreviated sort of study, especially since it is only two weeks long, but I'm excited to add the visual element of photographs to our study on Instagram. You can find that study by following me at "Doorpostslady." Afraid you'll get swallowed up in yet another social media site? Don't follow anyone else? Just follow "doorpostslady" and all you'll ever see is my posts (I think)!
This Instagram study would be a good way to introduce your older children to some basic Bible study methods!
Then in May, we're going to do a rerun of the Bible study we did back in the summer of 2015 — Child Training Boot Camp. This is a topical study that looks at what the Bible says about some of the common challenges we face as parents. This study will not be delivered via email each day. Because it is a re-run, I will only be posting links to each lesson on the Busy Mamas Facebook group page. So you need to join that group if you want to participate in the study with us. (I know some of you don't want to be distracted by Facebook, and choose not to join for that reason. We're working on some ideas to accommodate you in the future! For now, if you really want to participate, just don't make any friends on Facebook! 🙂 Be an anti-social social media user! Facebook can be a great tool for interacting with others, if you just set parameters to limit its use.) I will also be posting supplementary lessons on Instagram as we do this study.
I would also like to encourage any of you who use Plants Grown Up or Polished Cornerstones or who are interested in or thinking about using them, to join our Character Training with Plants Grown Up and Polished Cornerstones Facebook group. This is a newly revived group to help facilitate discussion, share ideas, and ask questions about using these big character training manuals. We would love to hear from families who are successfully using the books as well as from those who have bought the books, opened them up, and then put them on the shelf without using them yet. Our children are growing up fast! These books can help us prepare them for a life of joyful service to God!
Last, some sales you may want to know about:
The Child Training Boot Camp Bible study is on sale now until the end of the month. Print editions are $8.50, regularly $10, and eBooks are $5 now instead of $6.
Polished Cornerstones is also on sale for $38! That's almost 20% off! Both of these sales are good through the end of April.
If you're not familiar with Plants Grown Up or Polished Cornerstones, check out our introductory video and watch me survive talking to a camera pointed at me!
« «