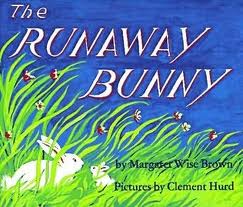 The Runaway Bunny is one of my all-time favorite picture books, and now I get to read it to my  grandbabies!
If you're not familiar with the book, you should be. It's a sweet story of a little bunny who says he's going to run away. When he tells his mother about his plans, she tells him, "If you run away, I will run after you. For you are my little bunny."
The little bunny responds, "If you run after me, I will become a fish in a trout stream and I will swim away from you."
Mama Bunny assures him that she will simply become a fisherman and will fish for him.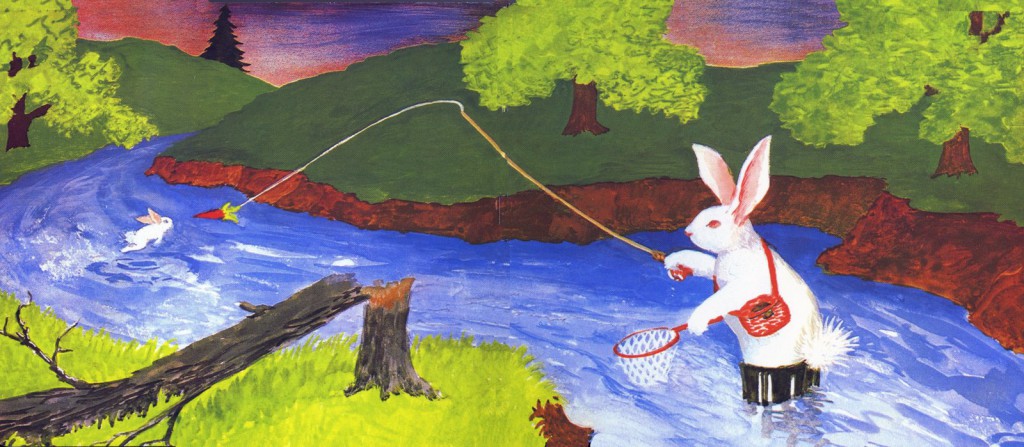 If he decides to become a rock on a mountain, she will become a mountain climber.
If he becomes a crocus in a hidden garden, she will become the gardener.
When he becomes a sailboat that sails away from her, she will be the wind that blows him where she wants him to go.
When he becomes a bird that flies away from her, she will be a tree that he comes home to.
Eventually the little bunny realizes that his mama will follow him wherever he tries to go. "Shucks," he says, "I might just as well stay where I am and be your little bunny." So he stayed.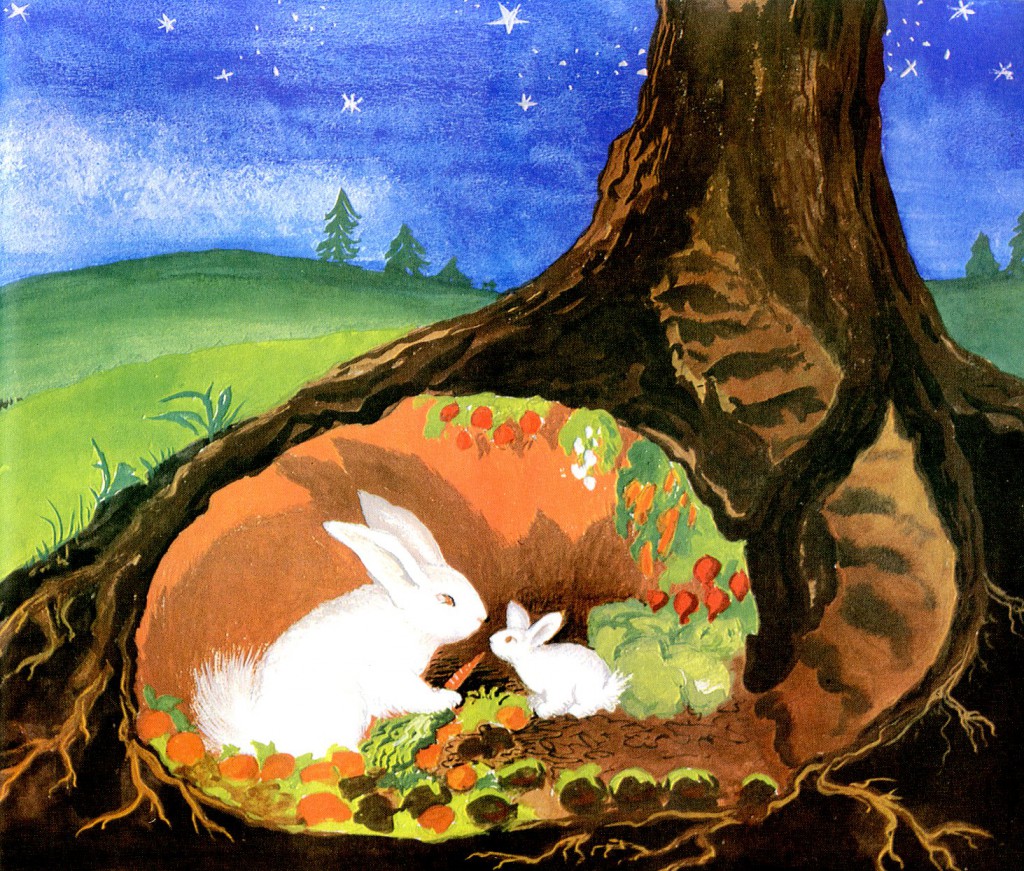 The story closes with Mama Bunny saying, "Have a carrot," and a picture of them together in their cozy little house under a tree.
What a winsome picture of God's love! If God has called us, if He has granted us faith in Christ's saving work on the cross, we are His children. If we run away, He will run after us. If our children run away, He will run after them.
He will blow us where He wants us to go. He will be the tree that we come home to. When we finally realize that we are never going to escape His love, when we finally say, "I might as well stay and be your child," He wraps His arms around us and says, "Let me bless you."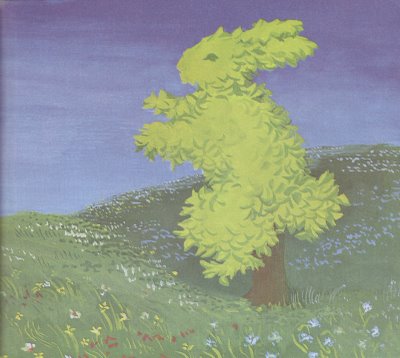 "Whither shall I go from thy spirit? or whither shall I flee from thy presence? If I ascend up into heaven, thou art there: if I make my bed in hell, behold, thou art there. If I take the wings of the morning, and dwell in the uttermost parts of the sea; Even there shall thy hand lead me, and thy right hand shall hold me."

(Psalm 139:7-11)

« «