"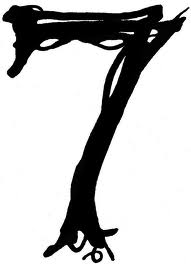 There are  six things that the Lord hates, seven that are an abomination to him: haughty eyes, a lying tongue, and  hands that shed innocent blood, a heart that devises wicked plans, feet that make haste to run to evil, a false witness who  breathes out lies, and one who  sows discord among brothers" (Proverbs 6:16-19, ESV).
Verses 16-19 of Proverbs 6 list of some of the things that God hates. Discuss these verses with your children, and have them draw pictures to illustrate each of the sins listed.
Below each sin are some examples of ways children (and adults) practice these sins. When discussing these, don't miss the opportunity to make clear that God hates all sin. He hates it so much that we cannot have fellowship with Him apart from faith in His Son, who paid the penalty for our sin and clothes us with His righteousness. Through Him, we are given the grace to love and obey God. Through Him, and only Him, we are given the strength to do what is right, as described in the verses that are listed here with each sin.
1. Haughty eyes (or a proud look)
Rolling the eyes in response to something said to them,
Looking down on someone younger, different, or less intelligent
Setting themselves up as the judge of others
Thinking they are wiser than their parents and other elders
Criticizing parents and other authorities
Arguing with parents
Disobeying and openly rebelling against authorities
Ingratitude
Boasting about one's accomplishments, status, or knowledge
Disrespect
"For God resisteth the proud, and giveth grace to the humble. Humble yourselves therefore under the mighty hand of God, that he may exalt you in due time" (1 Peter 5:5-6).
2. A lying tongue
Not telling the truth about a wrongdoing
Withholding information that others need to have
Hypocritical words
Flattering to gain something from someone
Exaggerating the facts
Implying that something is true, or purposely leading someone to an incorrect assumption
Telling partial truths
Not honoring parents' rules when they are absent
Not offering evidence against a wrongdoer when necessary
Committing to doing something with no real intention of following through
Making excuses
Blaming others for own sinful actions
"Lying lips are abomination to the Lord: but they that deal truly are his delight" (Proverbs 12:22).
3. Hands that shed innocent blood (Although children may not murder someone, they will exhibit anger, indifference, and other emotions that drive them to physically harm others.)
Bullying
Hitting, biting, kicking, hurting others
Striking parents
Carelessly abusing or killing animals for amusement (such as shooting little birds with a BB gun)
"He that followeth after righteousness and mercy findeth life, righteousness, and honour" (Proverbs 21:21).
4. A heart that devises wicked plans
Plotting revenge
Snubbing someone
Conspiring to deceive or hurt someone
Lying about a long series of actions in order to cover sin
"Be not overcome of evil, but overcome evil with good" (Romans 12:21).
5. Feet that make haste to run to evil
Joining with others to do wrong when the authority is not present
Delighting in doing wrong
"Depart from evil, and do good; seek peace, and pursue it" (Psalm 34:14).

6. A false witness who  breathes out lies
Falsely accusing someone of misbehavior and sin
Misrepresenting a disagreement between people
Falsely describing the actions of another person in a way that implies his guilt
Not offering evidence against someone when asked to give testimony
Covering for someone who has committed a wrongdoing
"Let not mercy and truth forsake thee: bind them about thy neck; write them upon the table of thine heart: so shalt thou find favour and good understanding in the sight of God and man" (Proverbs 3:3-5).
7. One who  sows discord among brothers
Teasing
Listening to gossip and repeating gossip
Slandering, repeating truths that will harm another person's reputation
Leading others to imagine the worst about someone
Stirring up disagreements and jealousies
Arousing suspicions against someone
Meddling in the disagreements of others
Taking sides in disagreements
Envying the success and blessing of others
"Lord, who shall abide in thy tabernacle? who shall dwell in thy holy hill? … He that backbiteth not with his tongue, nor doeth evil to his neighbour, nor taketh up a reproach against his neighbour" (Psalm 15:1-3).
A Topical Reference Guide for Biblical Child-Training
For Instruction in Righteousness

covers 50+ common sins and child-training issues from a biblical perspective. Point your children to

God's standards

from Scripture and make your teaching and discipline more effective.

« «