I just spent almost four days with some of my very favorite people! All my daughters and daughters-in-law (along with their children) ran off to the beach for our annual girls' weekend away (while the guys did their man thing in the woods).
We had sunshine, beach walks, singing, way to much food, and lots of time to talk (when we weren't trying to keep up with five grandchildren!)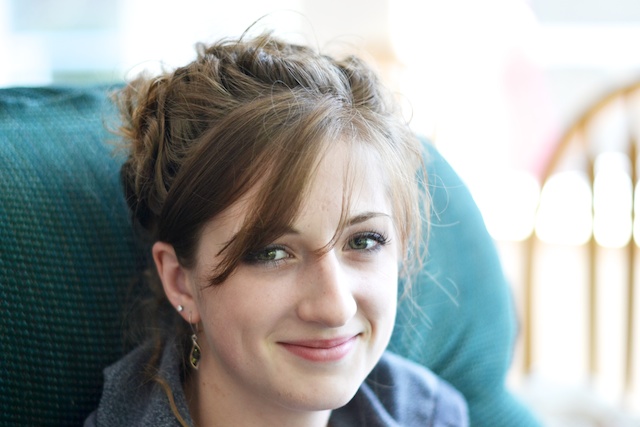 Rebekah is the newest Mrs. Forster. She's always reaching out to love and serve others, so she came loaded with ideas to keep the little ones busy. She treated her nieces to a cookie decorating session, complete with neon colored frosting and lots of sticky fingers and faces.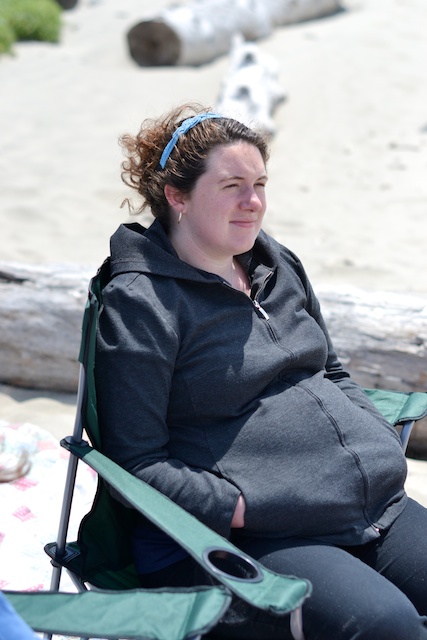 After totally wearing Hannah out during our outlet mall shopping spree, we tried to keep her with her feet up for the rest of the weekend. She's been so cheerful about all the weird things that Son #1 has been doing to her body! He should make his appearance soon, and she'll be able to see her feet again!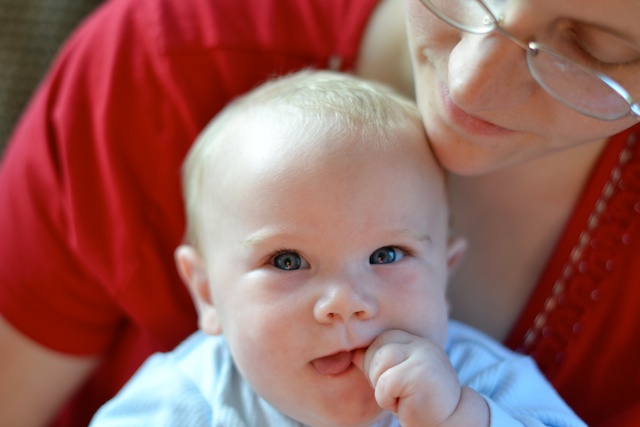 Handsome little Calvin infiltrated our ladies' retreat since he needed to stay with Mama if he wanted his breakfast, lunch and dinner each day. I think Katelyn managed to relax a bit with books and games and walks, in the midst of keeping track of three little ones. At least she didn't have to cook for 3 days!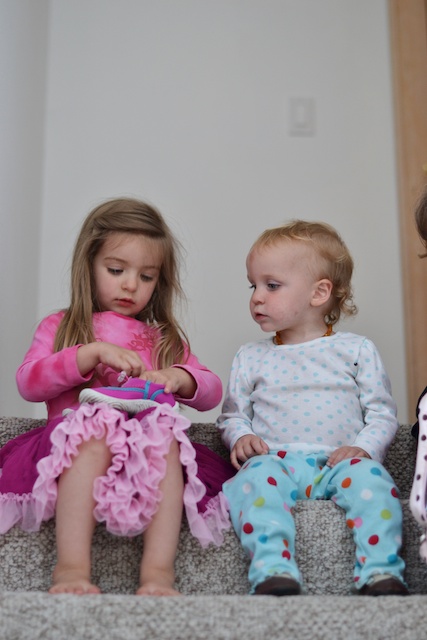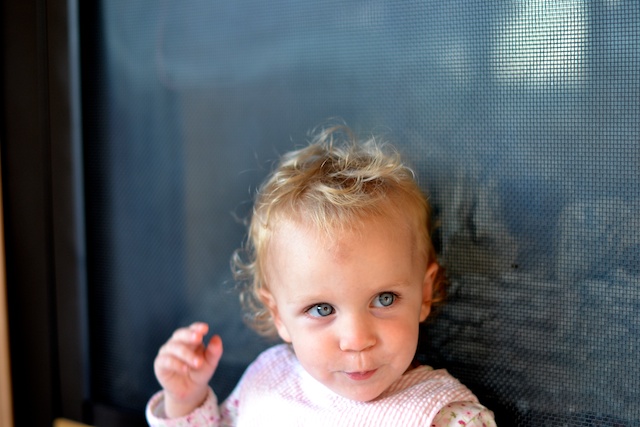 Virginia melts my heart with her big blue eyes and quiet little "help me" when she needs something. She sported a scuff mark all weekend after a wipe-out in the mall parking lot at the beginning of our weekend.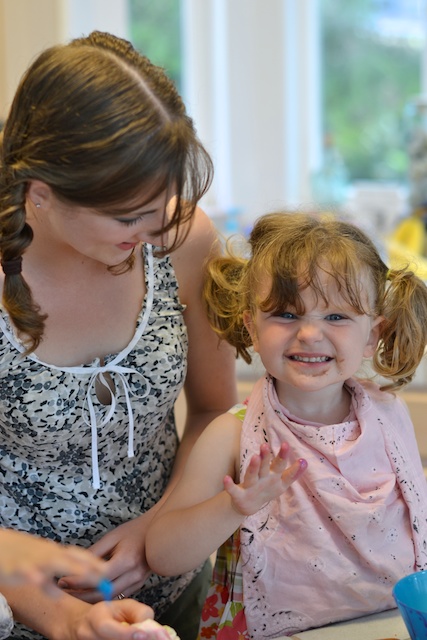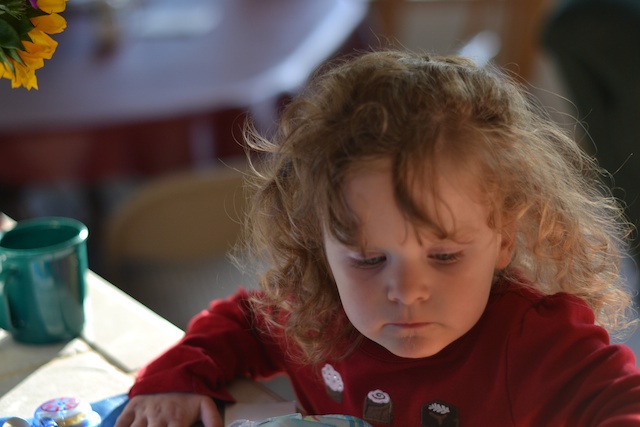 Ruby loves all things colored and tasty, so, besides all the fun cousins time and sticker books, she especially loved the cookie decorating session. Thanks, Aunt Rebekah!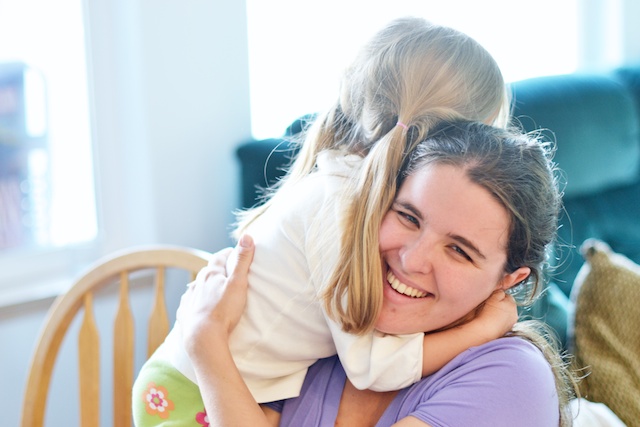 Johanna also had her hands full with her two little girls and a baby-on-board who is due next month. It's always so much fun to see her loving her little ones!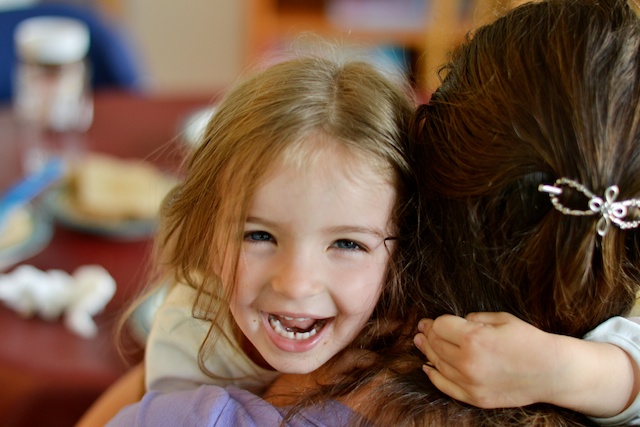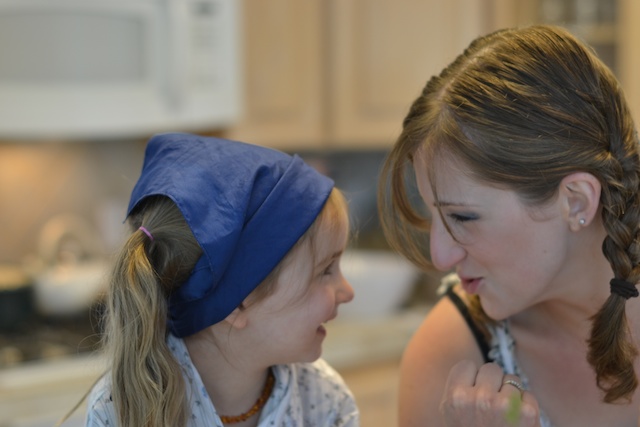 Katie reminds me of a happy little bird, running and skipping and smiling and chattering. She and Ruby had a blast together.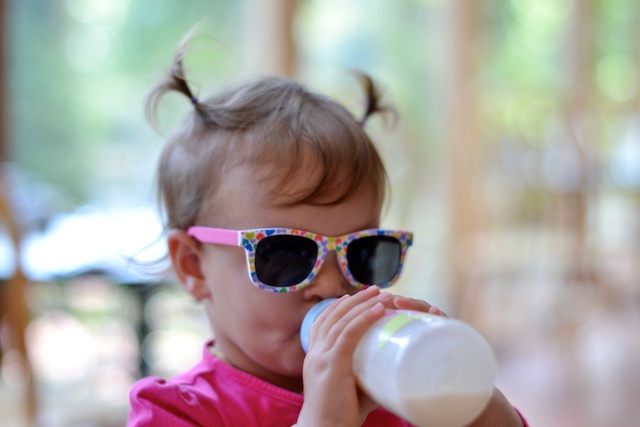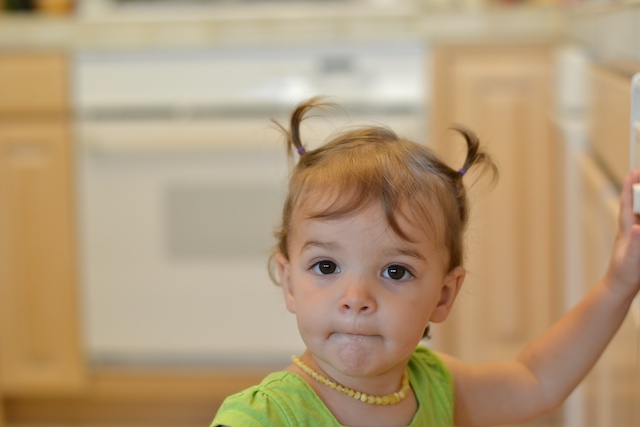 Victoria is one busy girl! She makes me want to scoop her up and kiss her every time she smiles! Her new sunglasses only added to her charm!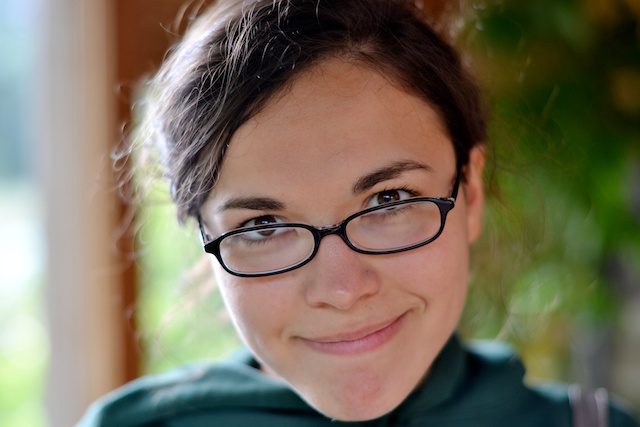 Bethany (Aunt Boppy) managed to get some sleep once in awhile, and cheerfully allowed girls to climb all over her while she enjoyed the sun on the beach. The little ones know that she and Aunt Sooby will always be willing to help them jump in the waves or dig in the wet sand.
Susannah (Aunt Sooby to her nieces) squeezed in some reading when she wasn't dipping nieces into the surf, talking late at night, or snapping pictures with her camera. However, she didn't take very many pictures of herself (and we totally forgot to take a group picture), and she won't let me post the ones she did get!
I'm so blessed! Thank you, Lord, for the children you entrust to us, for the spouses you bring to them, for the children you bless them with, for the work you do in their lives and in mine. You are the giver of all good things!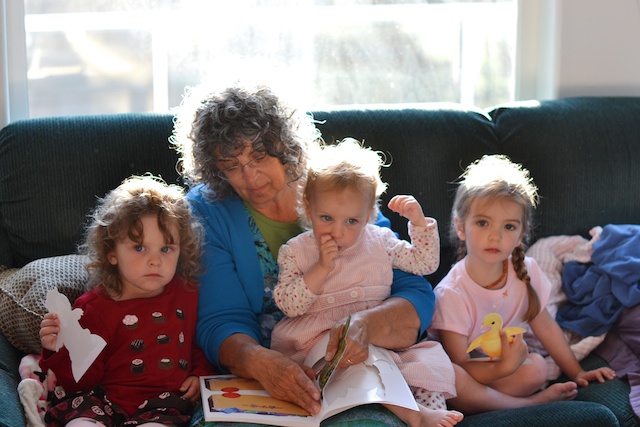 « «