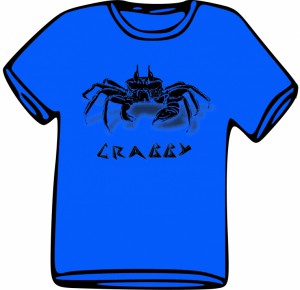 It's easy to focus on the "don'ts" in our parenting. We invest a lot of time in disciplining our children for their misbehavior, for their bad attitudes, their sinful words, their disobedient and unloving actions.
But teaching our children to get along with each other involves more than breaking up fights and taking away coveted toys. We know that they need to "take off" the impatience and pride that so often lead to petty and not-so-petty arguments and strife. But we must also teach them to do the right thing. We need to help them replace those sinful attitudes and actions with godly ones. When Paul tells the Colossians to not lie to each other, he reminds them, "You have put off the old self with its practices and have put on the new self, which is being renewed in knowledge after the image of  its creator" (Col. 3:9-10).
What if we took our children up to the mountains for a day of sledding and play in the snow, but one little guy somehow slipped into the van wearing a T-shirt, shorts, and flip-flops? Clearly, he would not be properly dressed for the outing. Would we just have him take off his summer attire and send him out into the snow? No. We would help him put on appropriate attire. We would zip him up into his snowsuit, stuff him into his boots, and send him out to play.
We need to do the same in the living room when two children start arguing again. They are not wearing appropriate "clothes" for a child of God. If we want to help our children glorify God by getting along with each other, we will help them put off selfishness and impatience. But we don't want to leave them with nothing on. We also need to help them put on the godly attitudes of compassion, kindness, humility, meekness, patience, and love (Col. 3:12-15).
We should take the time to encourage and motivate them toward godliness. For instance, we can encourage the bickering child to "take off" his irritability and to "put on" patience. We could even have him take off the shirt he is wearing in order to put on a new shirt – one that has been labeled "patient". Talk about patience with him and about the idea of putting off sin and putting on godliness. Encourage him to wear the shirt all day, praying for God to help him grow in patience. A simple object lesson like this can help a child better understand and remember the truths we are seeking to teach him.
The word for "patience" in Colossians 3 is also translated "longsuffering". The word is formed from two Greek words that translate as "long" and "temper". (Perhaps you will want to write these two words on his "put on" shirt.) The word is often used to describe God, who does not ignore our sin, but is slow to chastise us, giving us opportunity to repent.
This kind of patience helps us not become irritated with people who wrong or ignore us. Thankful for God's patience with him, a patient person will calmly bear with difficulties and the offenses of others for a long time, knowing that God is at work, and putting his hope in Him. He does not hurry to retaliate or punish someone who provokes him.
It's not always easy for children (or adults, for that matter) to be patient with others. In fact, we all need to remember that we will never be able to do the right thing in our own strength. We won't be able to be compassionate, kind, humble, meek, patient, or loving without Jesus. He is the only one who has lived a sinless life, and when we put our faith in Him and His work on the cross, we actually put on Christ. ("For ye are all the children of God by faith in Christ Jesus. For as many of you as have been baptized into Christ have put on Christ." Gal. 3:26-27)
When we put on Christ, we put on His righteousness, and He gives us the desire and the power to become like Him – compassionate, kind, humble, meek, patient, and loving. All our parenting should revolve around that truth.
__________________________________
The "crabby" T-shirt pictured above is available from lousmithart.wordpress.com (but your children won't need any of those. 🙂 )

« «