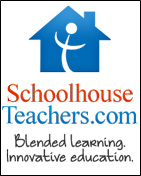 The Old Schoolhouse® Magazine launched a membership website earlier this year dedicated to bringing learning into your homeschool. SchoolhouseTeachers.com provides you with the tools to teach children from preschool age through high school.
With a one-year membership to SchoolhouseTeachers.com, you will have access to exclusive lessons from our Schoolhouse Teachers 24/7/365. Enjoy lessons for all ages with daily, weekly, and monthly assignments. All Schoolhouse Planners and digital back issues of TOS are free to all members.
A one-year membership is valued at $64.26, and TOS is giving away 3 memberships. Come do your homework with us! It is as easy as: Point, Click, Teach. Join Now.

« «