"And take the helmet of salvation, and the sword of the Spirit, which is the word of God." (Ephesians 6:17)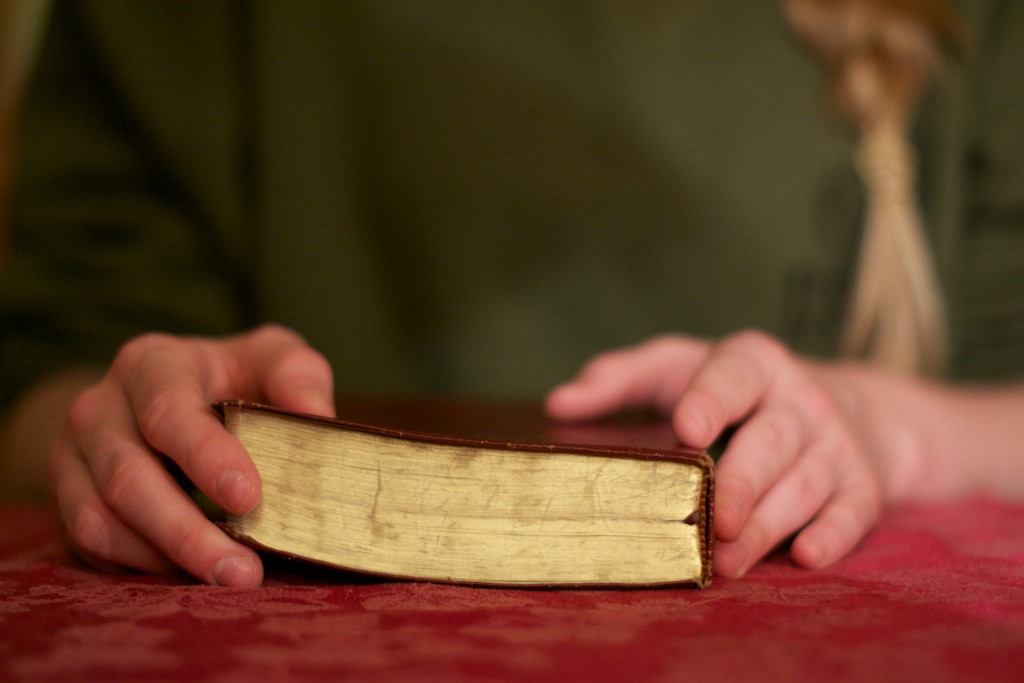 Have you ever led your children in a sword drill? Sword drills were one of my favorite parts of Sunday School when I was growing up. The teacher would say, "Swords drawn," and we would ready our Bibles. Then she would give us the reference to a verse and leave us hanging in suspense with, "R-e-a-d-y-y-y-y-y,"  as we waited tensely at the edge of our seats. Finally she would say, "… CHARGE!" and pages would rustle as we hurried to see who could find the verse first and stand to read it.
If your children can read, a Bible drill — or sword drill — can be an effective and fun way to help them learn their way around in the Bible. It can also motivate children to memorize the order of the books of the Bible, which will further acquaint them with God's Word. Besides teaching them to find passages in the Bible, it gives you an opportunity to select verses on a particular topic and read and discuss them together.
Below is a list of verses about the Bible to look up. Each verse compares God's Word to some object. Have your children race to find the verse, read it together, identify what the Bible is being likened to, and discuss why it is compared to that object. You may want to read some of the verses before or after the verse to gain a better understanding.
If your children can read but are too young to look up the verses by themselves, look them up together, taking the time to show them how to find each verse. Then have the children draw simple pictures to illustrate each verse.
If your children aren't reading yet, start to memorize the books of the Bible in order now while they're young. They'll memorize them quickly and be all ready to go when they do start reading. For now, you can read these verses to them, talk about them, and have them draw pictures to illustrate them.
Psalm 119:105 (lamp to feet, light to path)
Psalm 19:10 (gold, honey, drippings of honeycomb)
Hebrews 4:12 (sharp two-edged sword)
Luke 8:11 (seed) Read verses 4-15 to understand the context.
Psalm 119:72 (better than thousands of gold and silver pieces)
Ephesians 6:17 (sword of the Spirit)
Isaiah 55:10-11 (rain and snow)
Psalm 12:6 (refined silver)
Proverbs 6:23 (lamp, light)
Swords drawn . . . ready . . . CHARGE!

« «