It's usually a spontaneous decision. When dinner is over, I'll tell one of my girls (age 2 and 4) to hop in the car with me for a quick "daddy date." This proposal is usually met with much excited bouncing, looking for shoes, and deciding which dress to wear before we set off on our adventure (which usually involves searching for ice cream in some form :-).
In the car, we talk about where we should go, and what color of ice cream we should get. (Colors are very important right now.)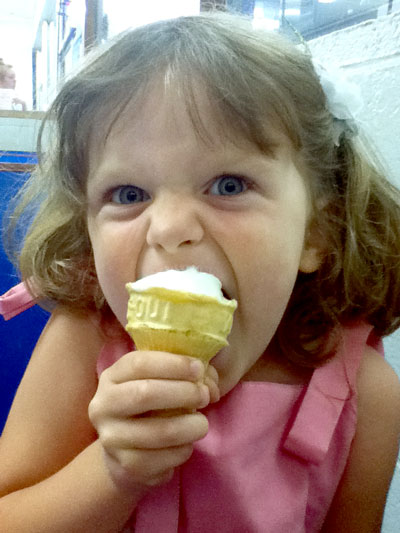 We pick out our ice cream, along with whipped cream and sprinkles, when available.
Inevitably, drips of ice cream fall, and we wipe them up.
We might use the iPod to take pictures of each other eating or making funny faces.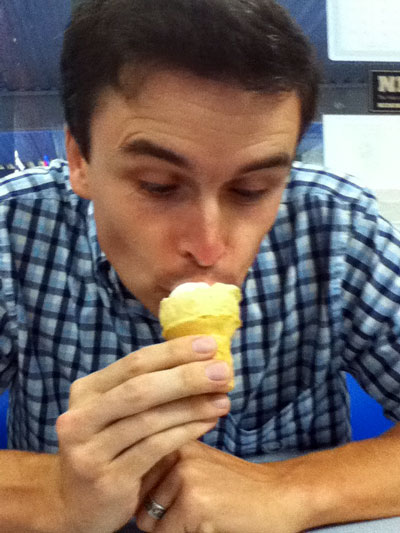 We talk about whatever comes to mind: the color of our chairs, the people around us, and whatever else my little girl happens to think about or notice around us.
One time Ruby and I even went shopping and bought her a dress at the mall. She still reminds me about that date once in a while. It was the best one ever!
This Saturday, my baby sister is getting married. The last twenty years since she was born have flown by, and the next twenty will fly even faster. I'll blink a few times, and it will be my daughter, not my sister, getting married.
I only have a few years with these girls, and I desperately want them to know that they are loved.
I want a strong relationship with each of my children. But even more importantly, I want them to know the love of Jesus. Through Daddy's love, I hope they'll start to understand the far deeper love that Jesus has for them.
Because Jesus' love is the best thing I could possibly want for my daughters.
Even better than pink ice cream with sprinkles.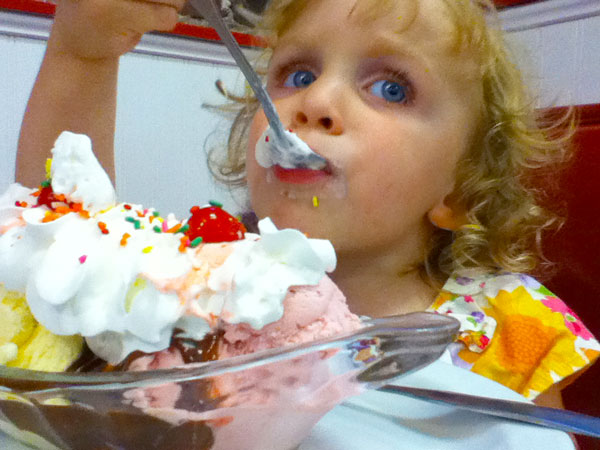 « «