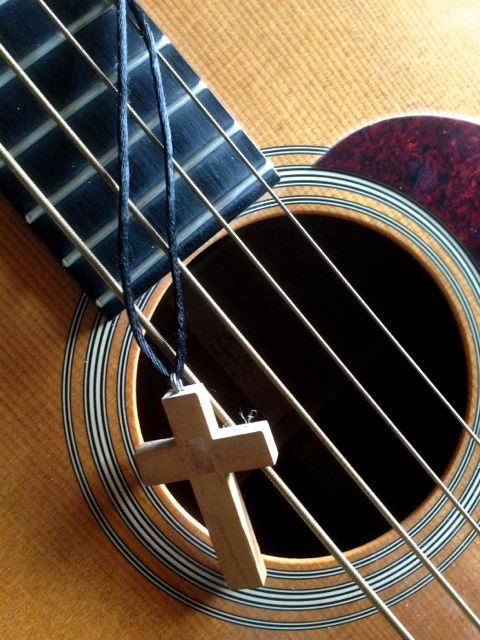 So . . . I gave most of you a head start yesterday. 🙂 Somehow I scheduled the first lesson to post on February 28 instead of March 1. (Over-eager, I guess?) My apologies. I'm sure it won't be the only mistake I make over the next thirty days.
I'm reposting the same lesson again today, for those who may have just joined us. For those who did this lesson yesterday, you have more time to read the passage again, and to enjoy some more of the great music. 🙂
So here's the second time around for this post!
Are you ready? I'm so excited about spending the next thirty days together while we study Isaiah 53! We'll put our pens and colored pencils to work tomorrow. For today, let's take our first look at the chapter and then listen to some music!
Assignment: Pray for the Holy Spirit to teach you as you start your study of Isaiah 53 today. He is the one who will change your heart as you read and study over the next month!
Then read all of Isaiah 53 aloud. Read it for the rest of the family if you can. Listen carefully to what you're reading. Much of this chapter is so familiar to many of us, it's easy to think we already know what it says. Read it like it's the first time you've ever heard these words.
Read it again to yourself, slowly, prayerfully, gratefully. These are the amazing words we're going to be soaking ourselves in for the next thirty days. We will never plumb the depths of this chapter in one short month, but we will have a deeper understanding of God's great love for us. With the Holy Spirit's help, we will be different people when we have finished — more humble, grateful, and in love with our God and His Son who suffered and died for us, and more committed to take up our own crosses to follow our victorious Savior wherever He leads us.
When you have finished reading and praying, take some of your Sunday afternoon to listen to a few of the songs linked below. Listen to them with your family. Have them playing in the background while you go about your activities for the day. Many of these include words directly from Isaiah 53. Others sing of Christ's sufferings and the salvation He won for us on the cross. All of them will point you to Jesus, the focus of our study this month.
Are there others you would like to share? Put a link up on the Facebook page so we can all enjoy them together! Music is an amazing way to get the truths of God's Word into our hearts.

« «