We had so many great entries that used Scripture in children's rooms that we decided to add a new category to our contest. Here's come the entries we put into the new "Children's Rooms" category.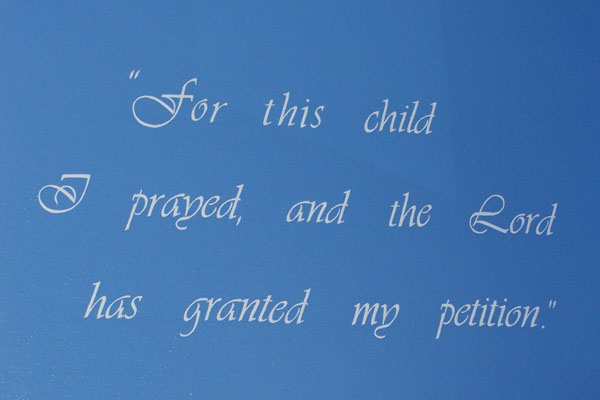 Wonderful verse to remind us that our children are God's loving gift to us.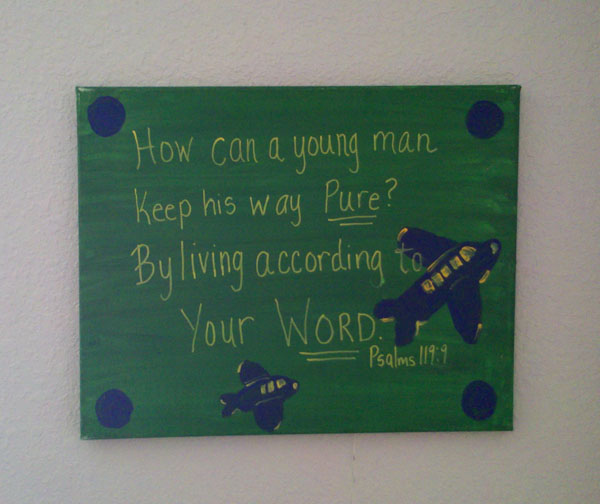 I'll bet the young man who gets to have this in his room enjoys it!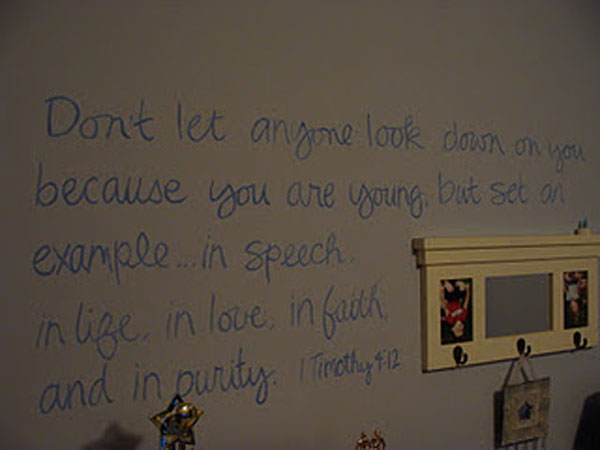 This is a great verse to continually put before our children's eyes.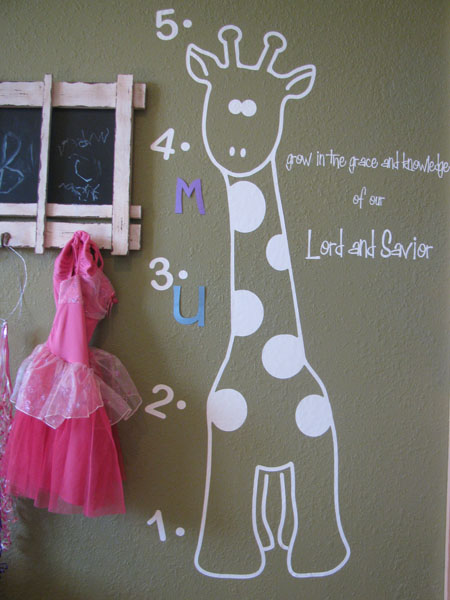 Nice! 🙂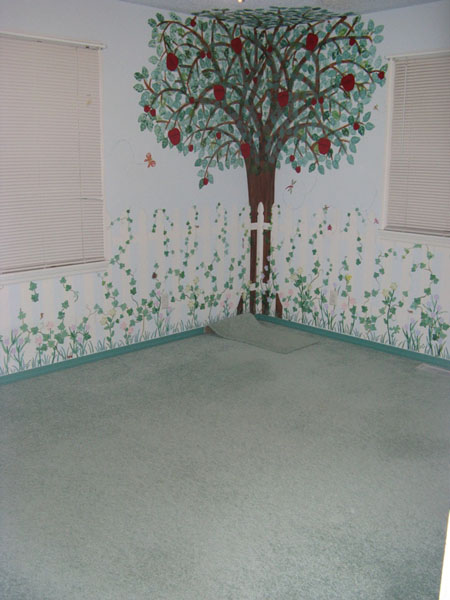 Love the way this tree grows right up into the ceiling! Its apples have the fruit of the Spirit written on them, and the butterfly trails are other Bible verses about children and parenting. What a fun (and edifying) room to live in!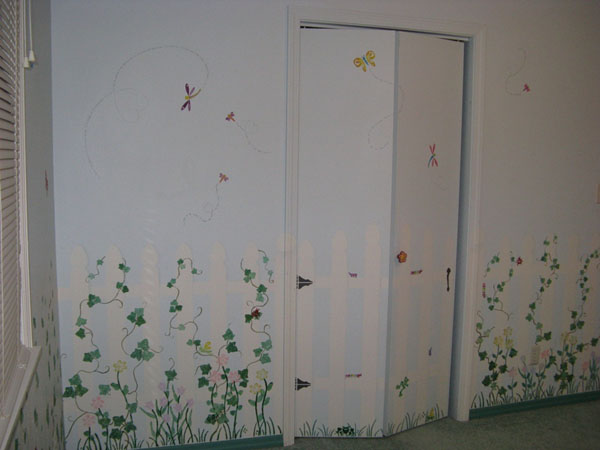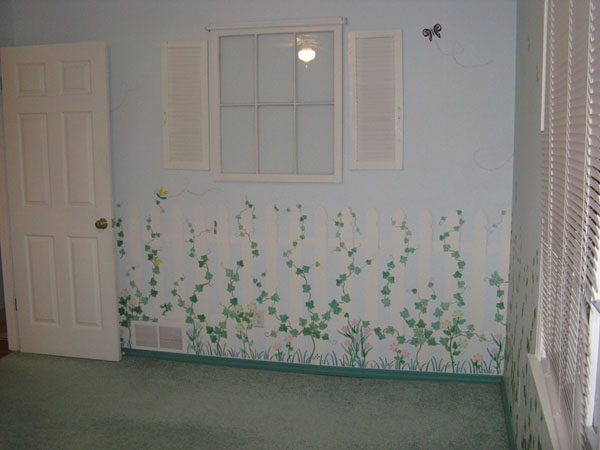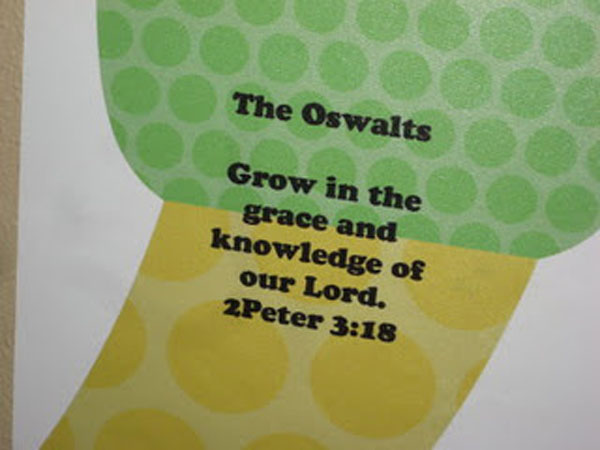 Here's a growth chart with words reminding growing children to grow in grace and knowledge while they grow in stature.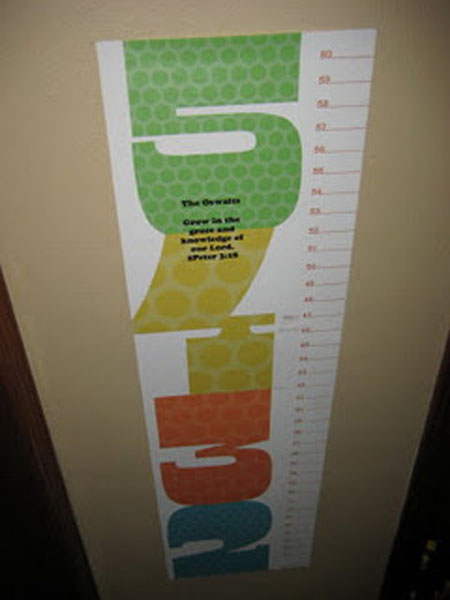 This little one looks like he (or she?) appreciates Mama's loving efforts to make his (or her) room so special.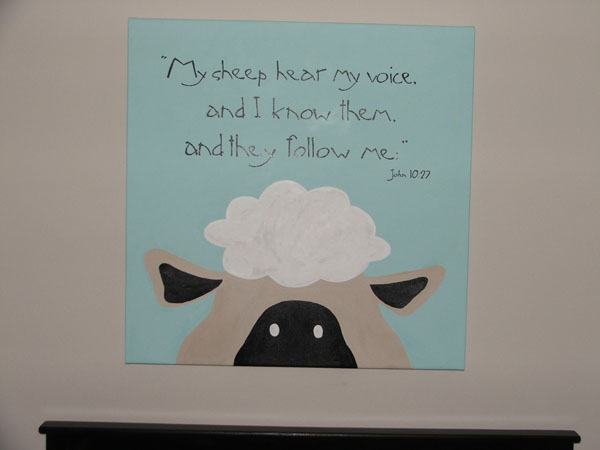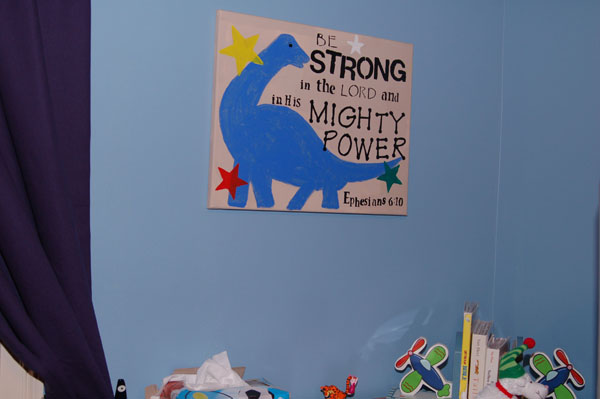 Looks like a artwork to please a special young man!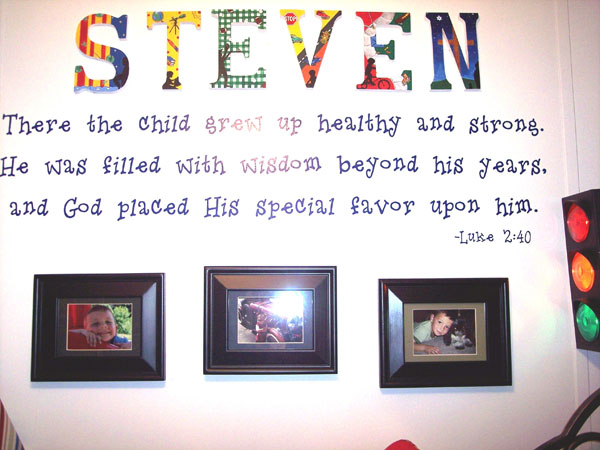 Steven's mama has made a really cool place for him to hang out and remember God's work in his life.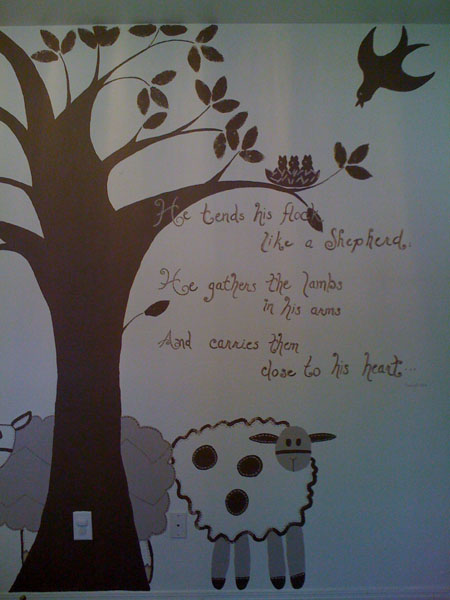 And here's our winner for the "Children's Room" category! Love these sheep and the winsome lettering!
Nice touch to include the stuffed lamb!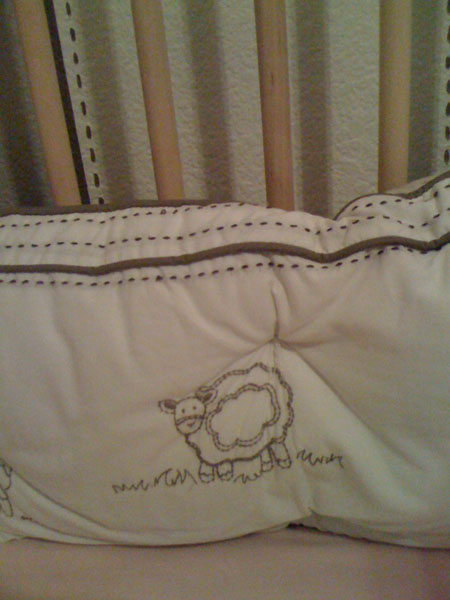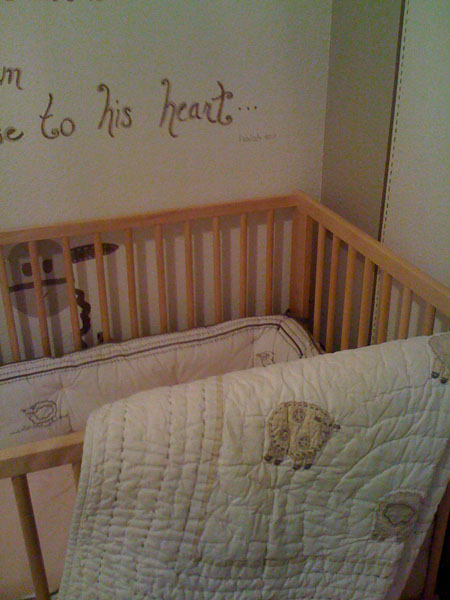 Mary has done a fantastic job of picking up the theme from nursery bedding and carrying it through on the walls and other room decor. Love that sheep peeking into the crib!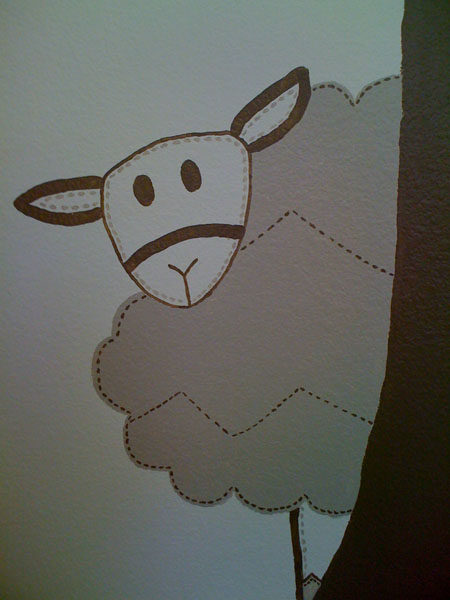 I wanna take a nap in this room! So many friends to keep me company!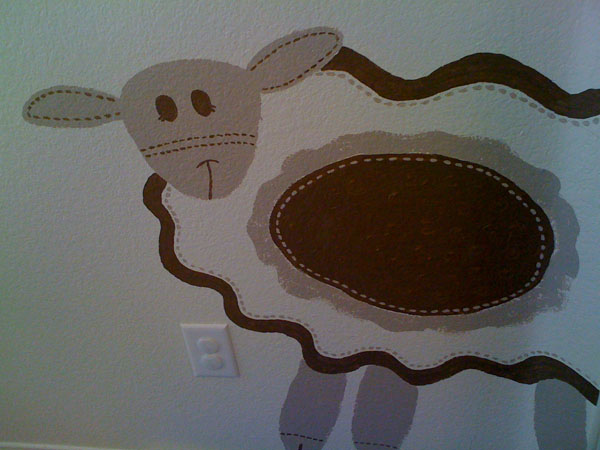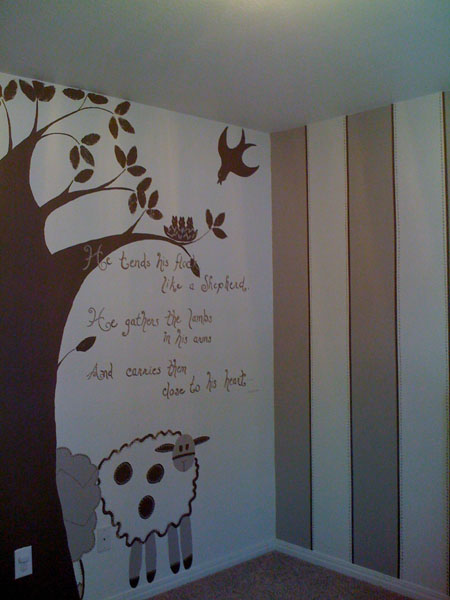 Congratulations to Mary Leichty, who will receive a $100 gift certificate to Doorposts!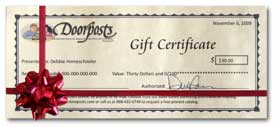 « «