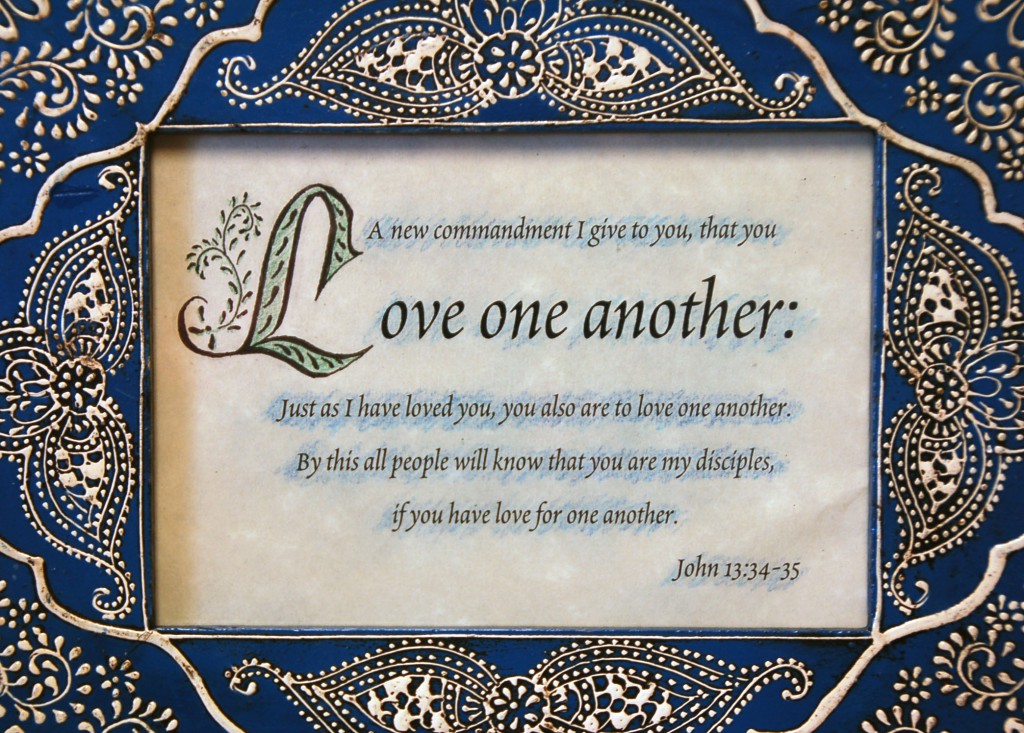 I wanted to share this project early on in our Write Them on the Doorposts contest. Printing and illuminating Bible verses is a fun, beautiful, and inexpensive way to decorate with Scripture in your home. This project takes less than an hour, and it's one of several projects in the new eBook of Scripture decor ideas that Katelyn and I wrote.
I hope you'll try this out and send us a photo of your finished project!
What you will need:
Frame and/or mat
Parchment or other decorative paper
Computer with a word processing program and printer
A pen and pencil
Colored pencils or paints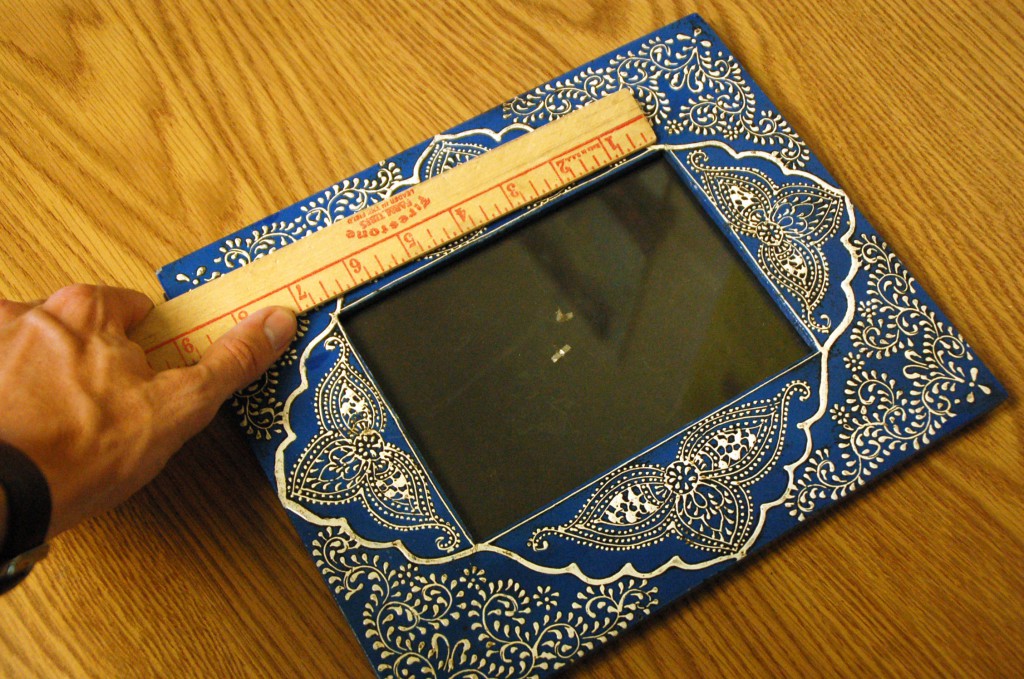 1. Find a frame that fits your décor. We used a 5×7 frame, but you can use any size or shape, as long as you have the right size paper to go with it.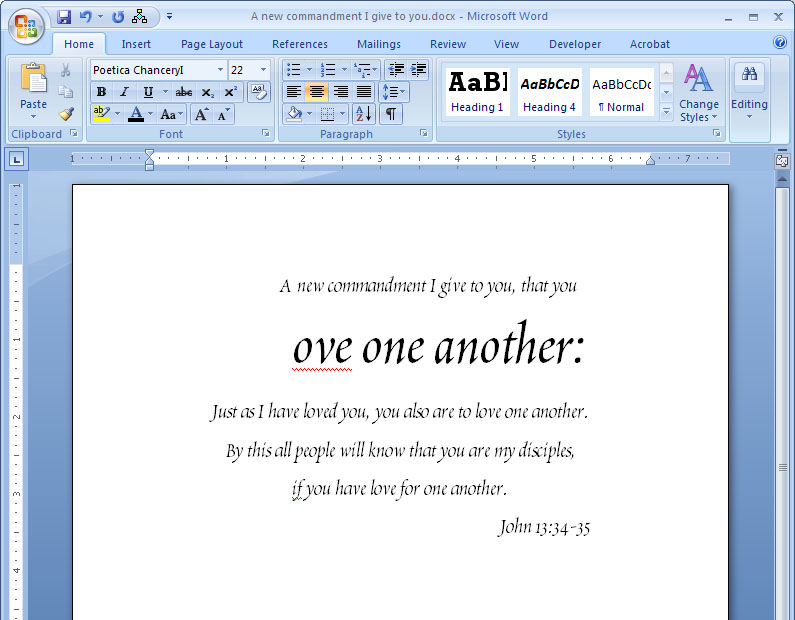 2. Choose a favorite verse, and either type it out, or copy and paste from your preferred Bible translation at www.biblegateway.com. With your computer's word processing program, arrange the text to fit the paper size you are using and chose an easily readable font that you like. If you want to add an illuminated letter, leave out that letter and add some extra spaces in its place.
3. Print the verse on parchment or other nice paper that coordinates with your décor, and trim the paper to fit your frame or mat.
(You can also use one of my mama's calligraphied Watchwords prints for this project.)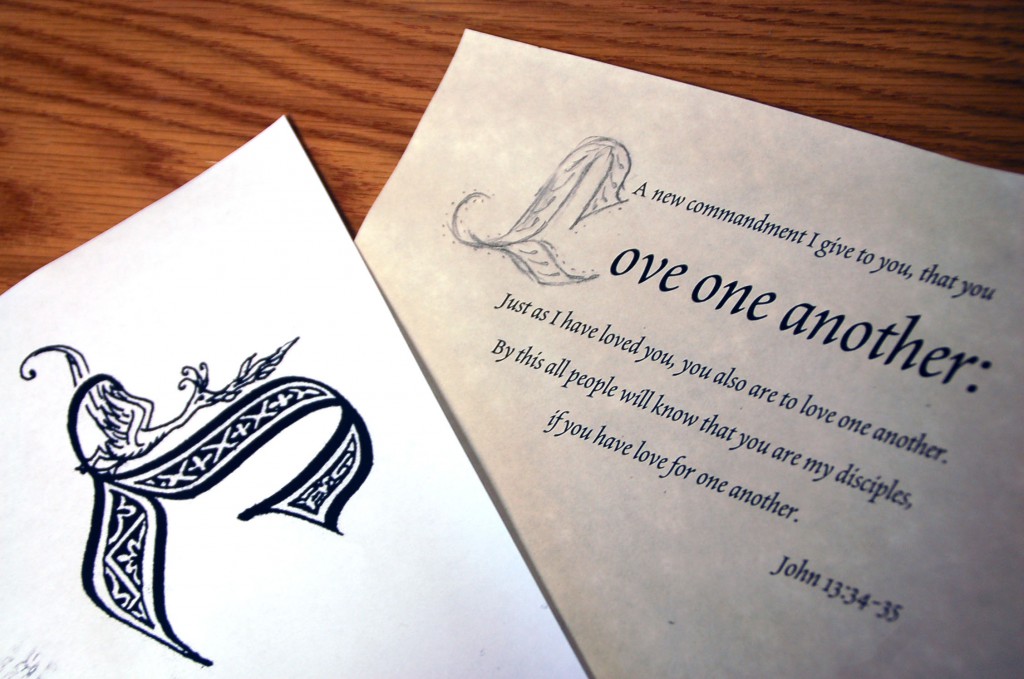 4. To add an illuminated letter, search Google images or look at old books to find an illuminated letter that you like. Outline your letter with a pencil and lightly sketch out any illumination you want to add.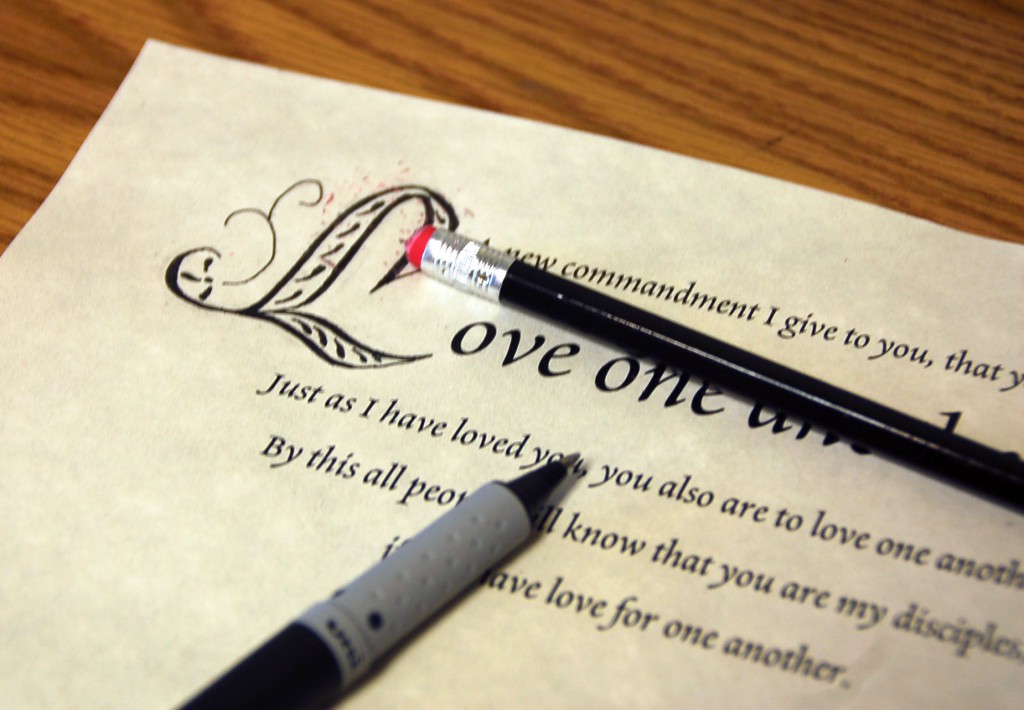 5. Draw the letter with pen, and then erase any pencil lines.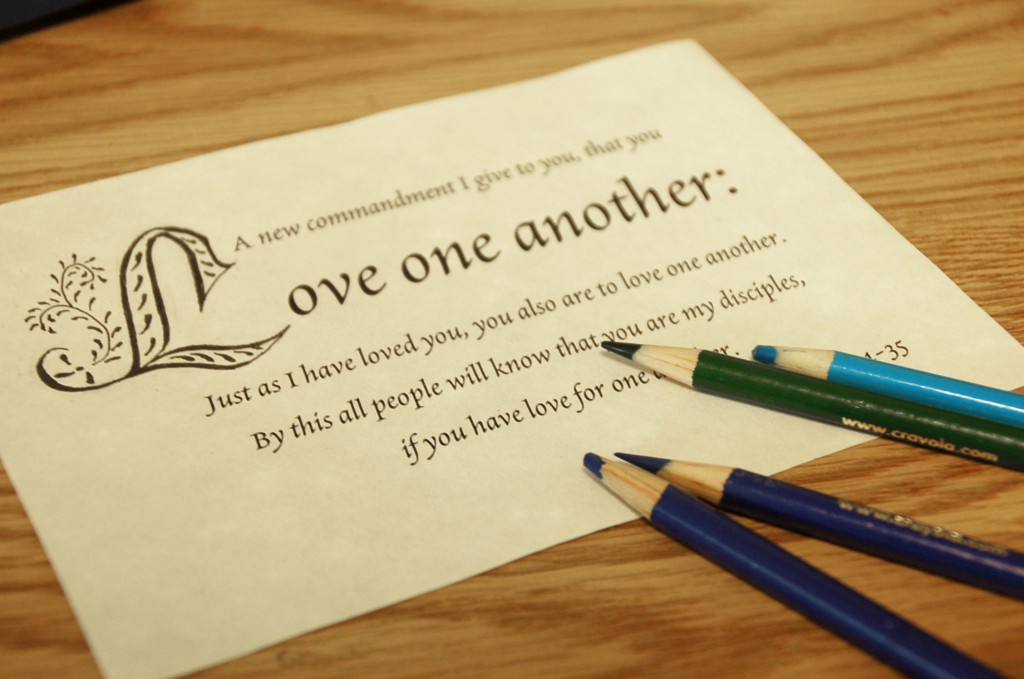 6. Brighten it up with colored pencils or paint. Add any other illumination to your print (vines, flowers, etc.). You can also dress up the print by coloring lightly over the text with a colored pencil, then rubbing it with tissue to create a blurred effect (see below).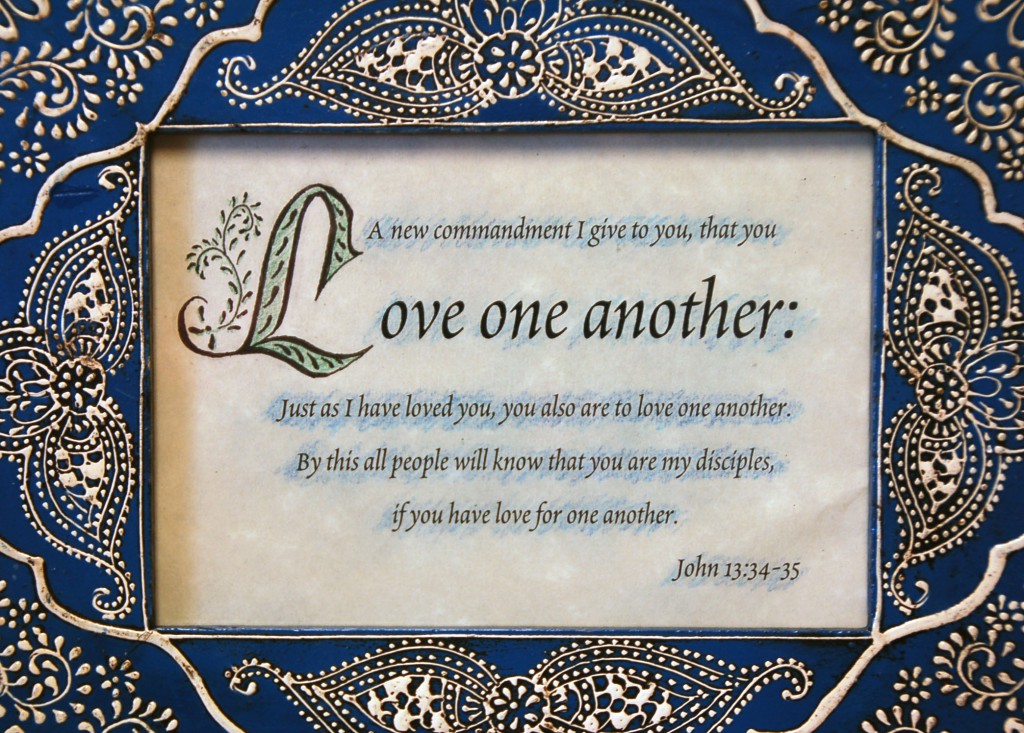 Frame your print and put it in a place where you'll see it often. (And don't forget to enter our contest before November 28 – we have over $1,100 in prizes to award!)

« «