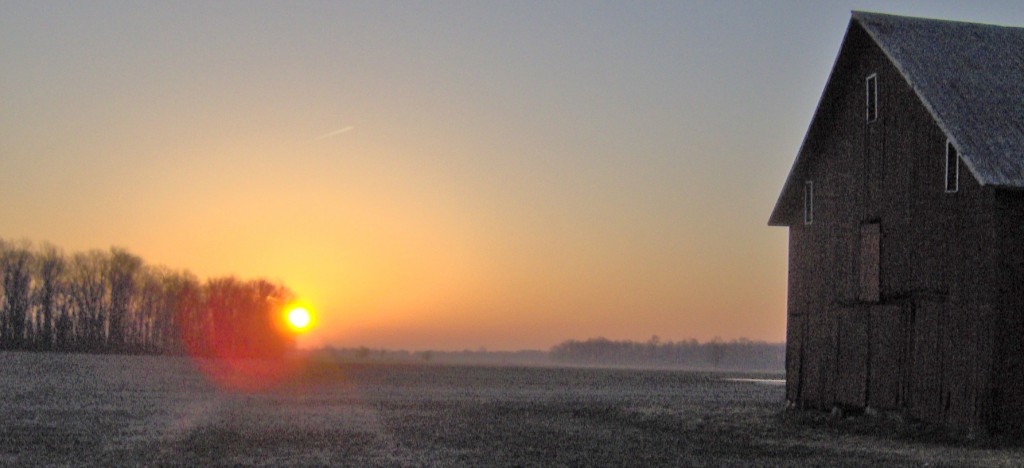 I'm paranoid about driving on slippery roads. I'm even a bit paranoid about driving on potentially slippery roads. Ask my family. They'll tell you.
I think I'm forever scarred by the look of terror in the eyes of the driver in the car I almost broadsided when my car — along with a half-dozen others — went out of control on an icy overpass. That was back in my single schoolteacher days.
I know. I should get over it. That was a long time ago, and God has proven over and over again that He is in control — when I finally wake up to the fact that I'm not.
But it still takes a lot to get me on the roads if there's any hint of ice or snow in the forecast. (I can hear some of you Midwesterners laughing…) It takes something like a family gathering, or being the only available piano player at church, to get me in the car on that kind of day.
So . . . last Thursday was one of those days. I was up early, ready to run in to pick up a toy put on hold for me at one of those stores that opens at 6 a.m. during the Christmas rush. I had to go in early, because I was supposed to be meeting my newly married daughter-that-I've-hardly-seen-since-she-got-home-from-India at 8:30 to do some Christmas shopping. She lives an hour away.
Finally, with all my coupons and lists gathered, I ran out to the car with my first load, only to find it covered in ice, with the doors frozen shut.
This was not in the plan. It had rained yesterday. Now the thermometer said it was 28 degrees out.
I eventually pried the driver's door open, started the car, and went back in to check the road conditions online. Icy roads. Use caution on bridges and overpasses. (Don't worry, I will.) Side streets will be slick. Bummer. I already had to cancel this shopping trip once after succumbing to the traditional Christmas flu we pass around at church every year.
I can be brave.
I can do all things through Christ who strengthens me.
Perfect love casts out fear.
I decided to compromise. I would at least wait until it started to get light out, and we could just start our shopping a little later.
So I had a chance to eat some breakfast, clean up some stuff, and let the car warm up. Then I headed out. Our back road out to the main highway looked slick, but I'm too paranoid to even test the road with my brakes. (What if I slide?)
On the highway (still in the country), cars were moving slower than usual. Good. I wouldn't hold up traffic while I drove slower than usual. Most people were leaving themselves more room for stopping. They were taking corners slower and generally being cautious. I could live with that.
The main roads looked pretty dry, especially as I drove further east. I briefly considered detouring to the bakery to get my donut-loving daughter a surprise, but then I saw the slippery whiteness of the side street.
Hmm. She likes Krispy Kreme better anyway. . .
And then the sun started coming up over the horizon — bright orange and almost blinding over a gray and white world.
Yes! That sun — it will fix this! It will warm things up. I won't have to wonder where the ice is waiting to grab me, because it will melt under the warmth of that rising sun!
And the words of "Hark, the Herald Angels Sing!" came back to me once more. Hail, the Sun (not Son, like I used to think) of Righteousness! Life and light to all He brings, risen with healing in His wings.
The world changed that night when Jesus was born. The Sun rose up over the horizon — with its warmth and its light — and changed everything.
Let's celebrate!

« «