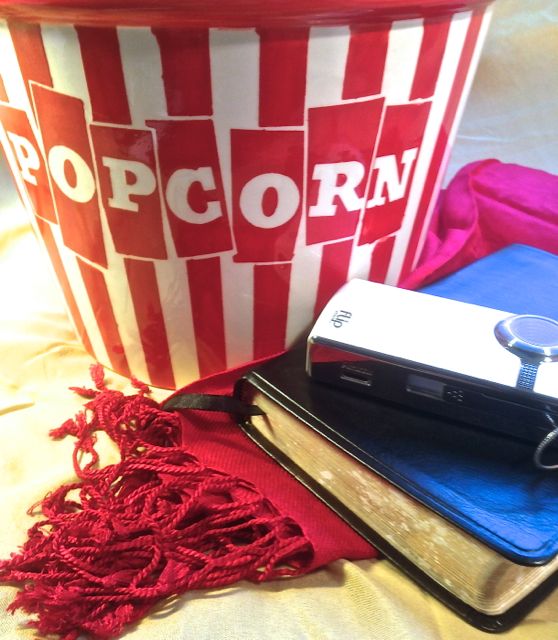 Don't forget!
The deadline for our Bible Drama Video Contest is less than two weeks away (March 5)! If you decide to do some story-acting with your children, even if you're not going to enter the contest, (but hey, there's great prizes!), take advantage of the different ways you can enjoy this family activity! Besides reading the story from the Bible and then acting it out, try out some of these ideas:
Let the kids perform a mystery play. They choose the story on their own and then perform it for Mom and Dad, who can then identify the story from the Bible.
Make costume materials available for young Sunday afternoon guests, and encourage the children to center some of their playtime on Scripture. Make some showtime refreshments, and let them perform their play for all the parents to enjoy.
Capture your story-acting on video. Then make some popcorn and sit back with the family to watch your own performances!
Videorecord your drama to send to Grandma and Grandpa or to some friends to appreciate.
Make your own custom-designed Bible storybook with photos you take as your children act out a story. Use a digital photo book service such as Picaboo, Blurb, or Mixbook to make your book, and watch how much your children enjoy looking at the book when it arrives in the mail!
Make your own puppets to use in acting out stories. These can be as simple as pictures drawn on paper bags, or elaborate hand-sewn felt or fabric puppets.
Let your children invite unsaved children in the neighborhood for a Bible story puppet show or play. Be sure to serve cookies!
If you're really ambitious, start preparing an Easter pageant that you can share with family, friends, and/or neighbors. You could even make some scenery to enhance your performance, or send special invitations. Serve a nice meal or special treats afterwards.
Videorecord a series of dramatized proverbs, identifying the chapter for each proverb, but not the verse. Send your video to another family, and let them identify each proverb.
Make the entire cast for your play out of clay and then record your own "claymation" version of a story. Modify the figures as needed for different portions of the story.
You'll be making memories, teaching the Bible to your children, using your God-given creativity, and blessing others as you put some of these ideas into action!

(For some added fun, we've been digging through our home videos from twenty years ago, looking for the Bible drama videos we made with our kids. Here's a short sample :-), complete with crying child in the background, brothers more than happy to put Samson's eyes out, and white lawn chairs that we still have but I won't feel so bad throwing out now that I realize how old they are. Our videos were obviously nothing fancy or terribly dramatic. Just some Sunday afternoon fun together, and lots of good memories…)

(If embedded video does not work for you, try this link:
https://www.youtube.com/watch?v=lt61rAWPe7E)

« «