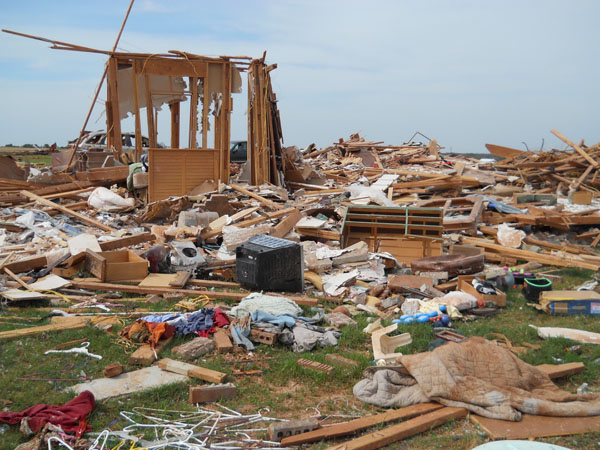 The Tyler Family shared with us about the destruction and rebuilding of their home after a tornado struck their town.
"We lost our home on May 24th, 2011.  The first few pictures are of the
destruction. The next few pictures we had family and friends write Scriptures
on the frame and floor so that God's word would surround us.  We were
blessed during the tornado and this house is God's house being built on
His Word and to glorify Him."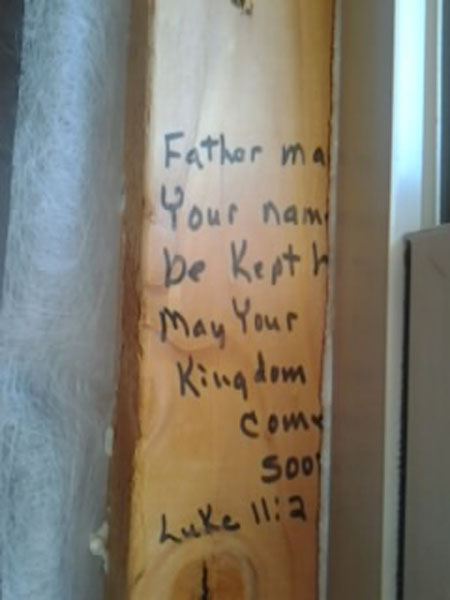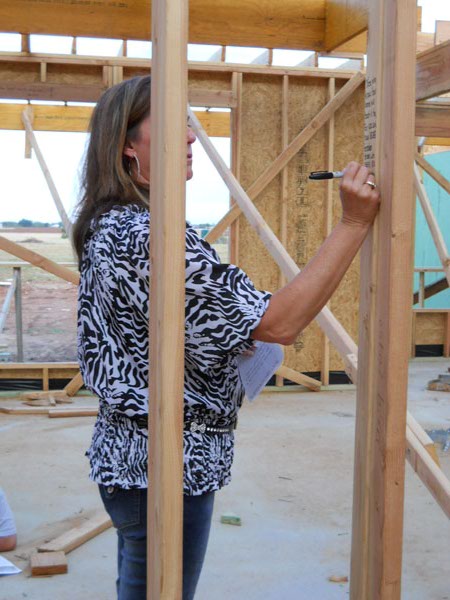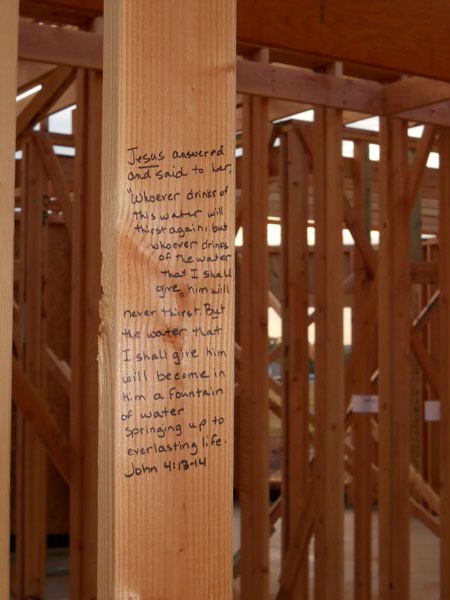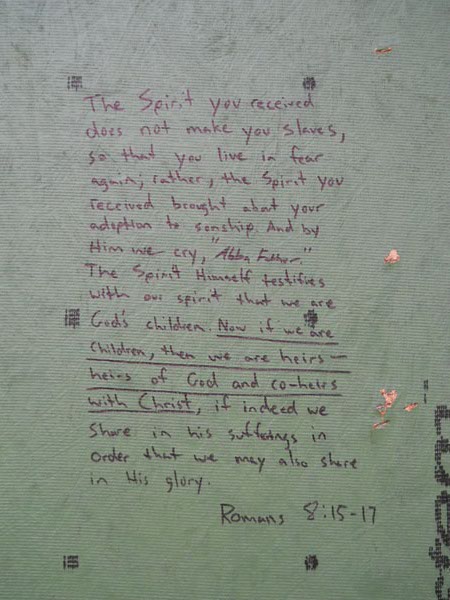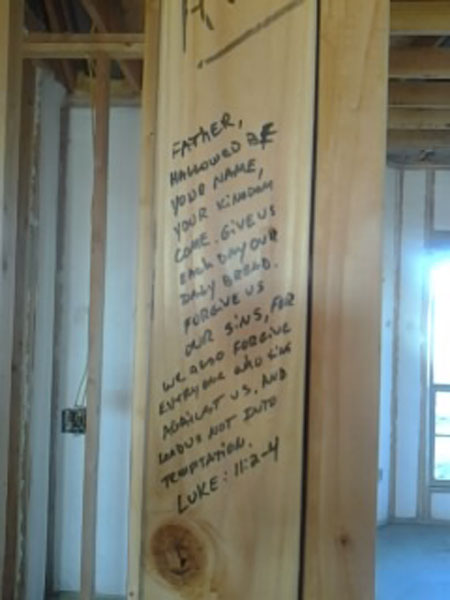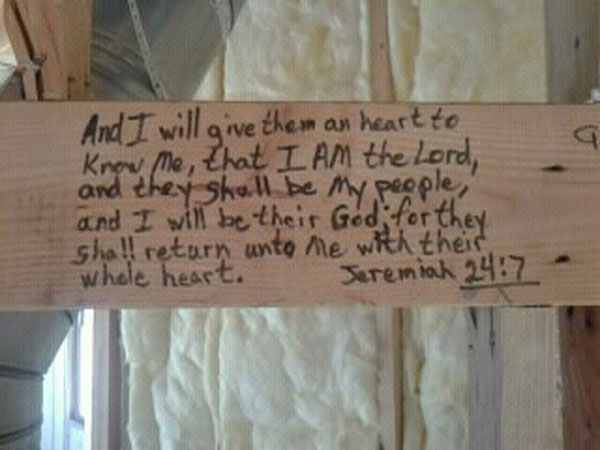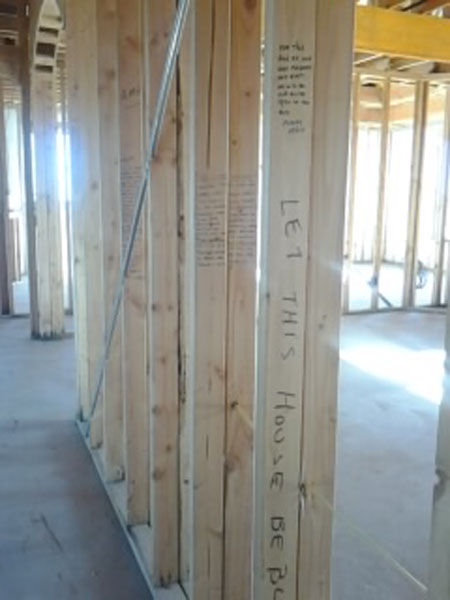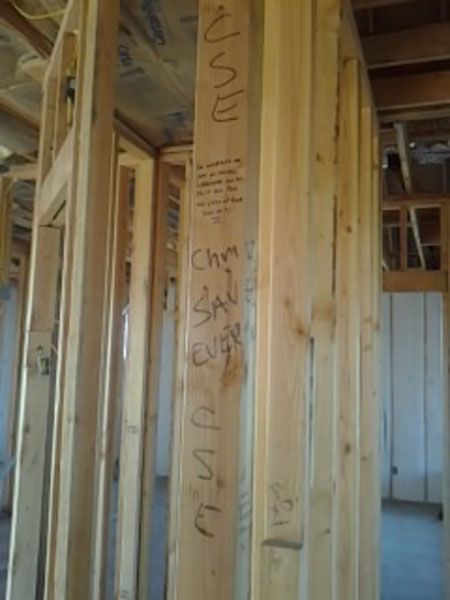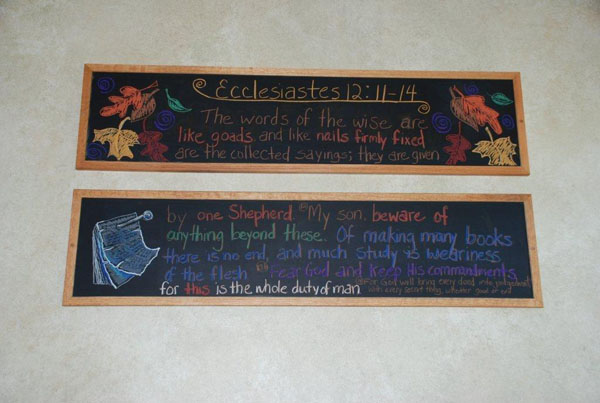 Love the bright colored chalk on the blackboards!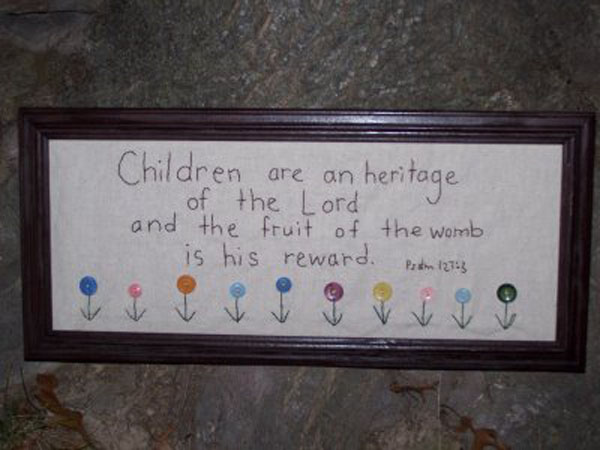 Nice stitchery designed by the artist!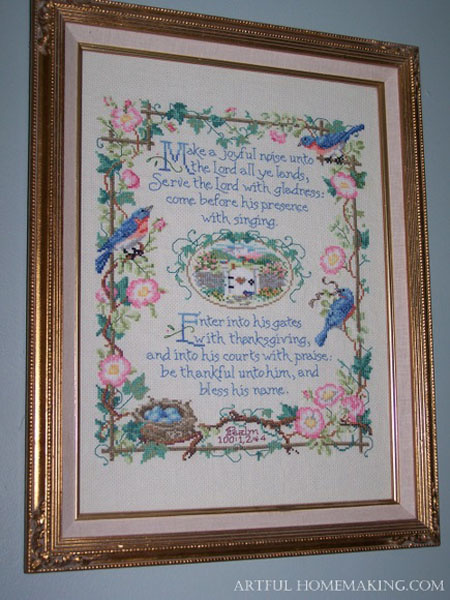 Beautiful stitchery!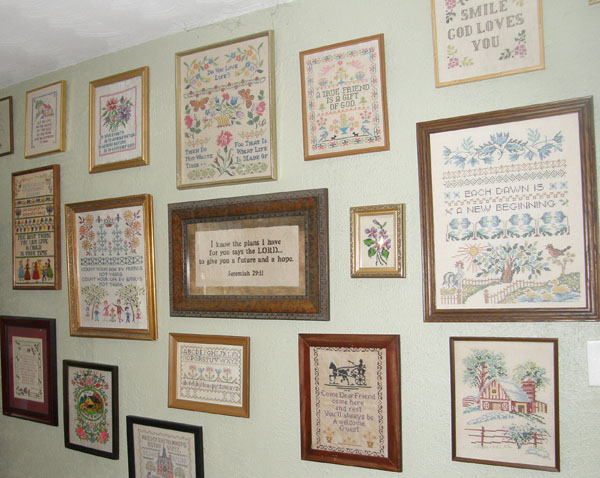 Wow!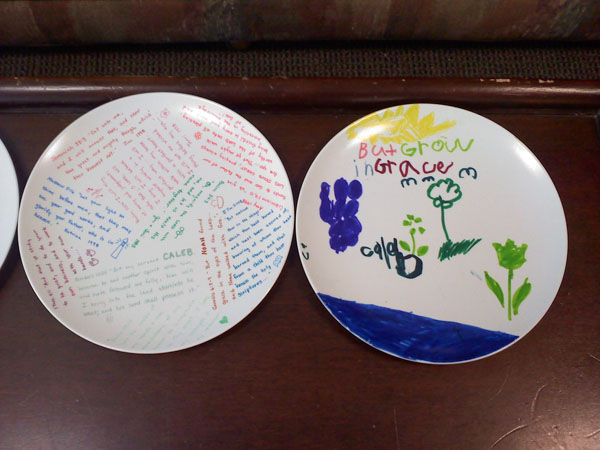 We have a whole bunch of homemade plates like these! They're so much fun!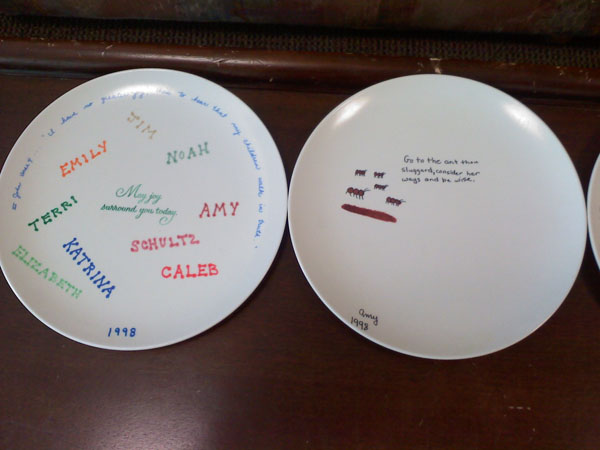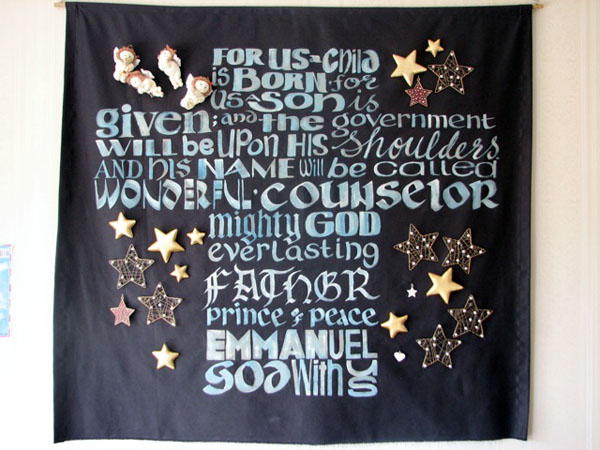 Beautiful!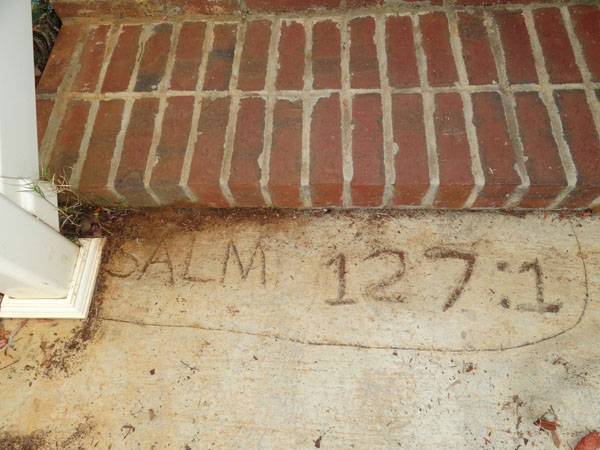 This verse won't go anywhere soon!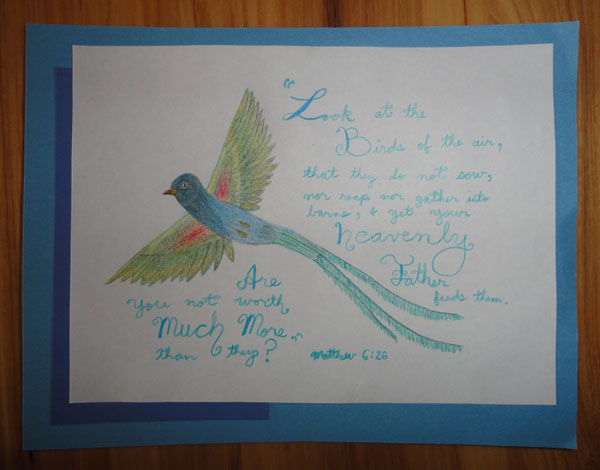 Looks like a young artist at work! Putting talents to good use!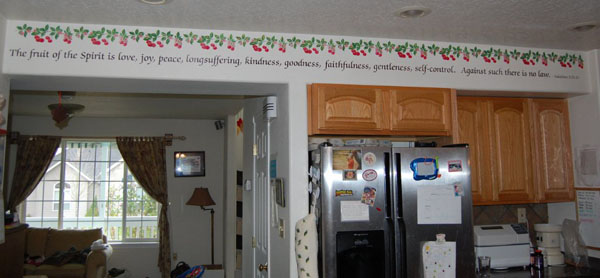 Nice!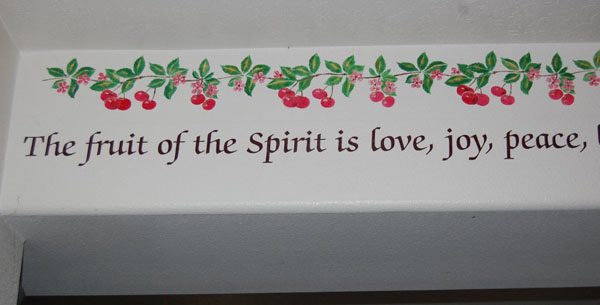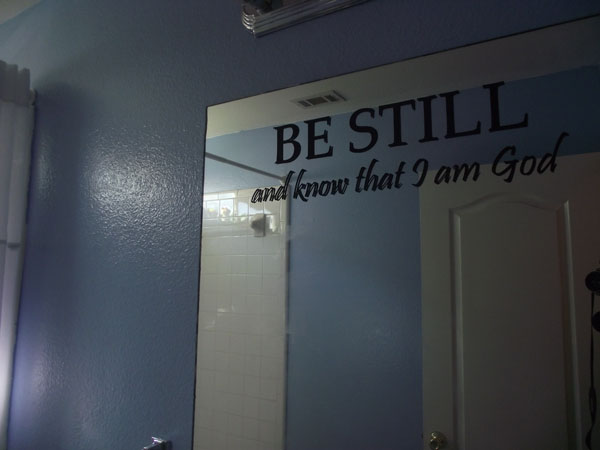 The mirror is a great place to put some Scripture! Several people sent us pictures with verses written with dry-erase pen on mirrors.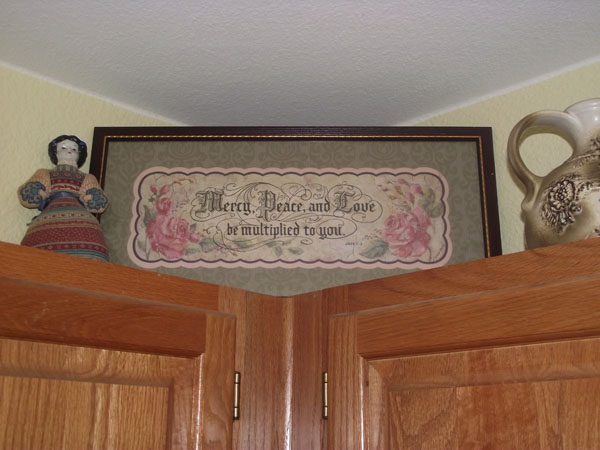 Beautifully adorned Scripture!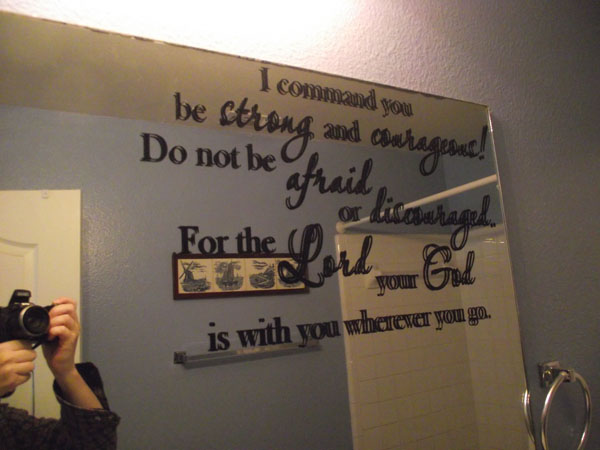 More mirror Scripture.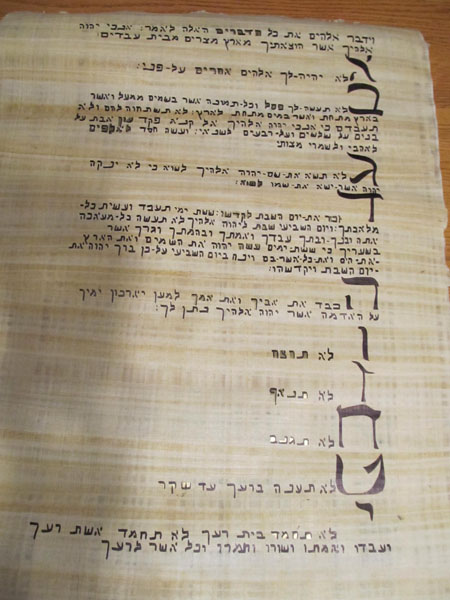 Hebrew Scripture!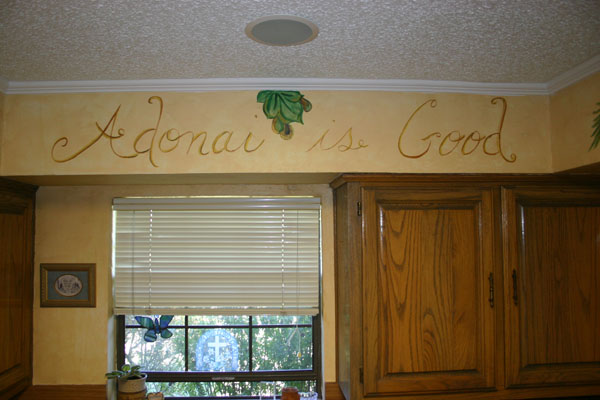 Here's a series from one household.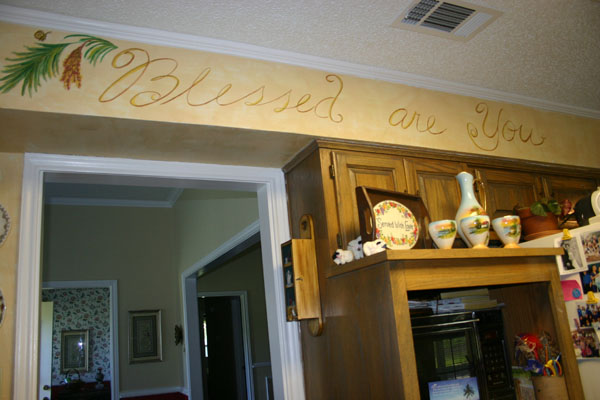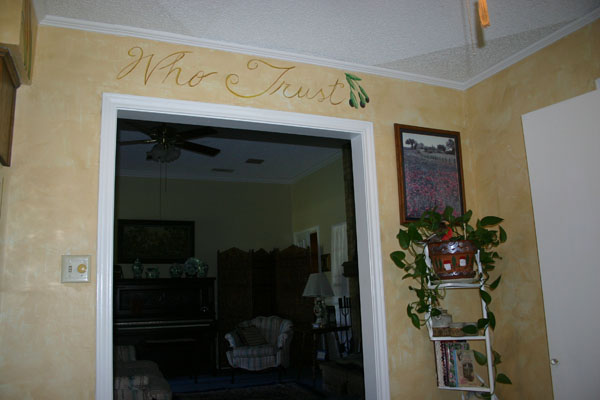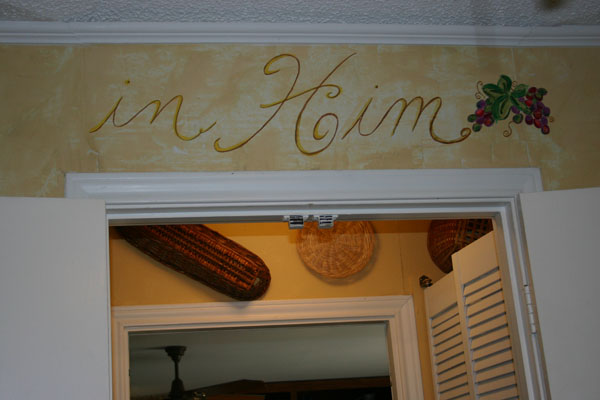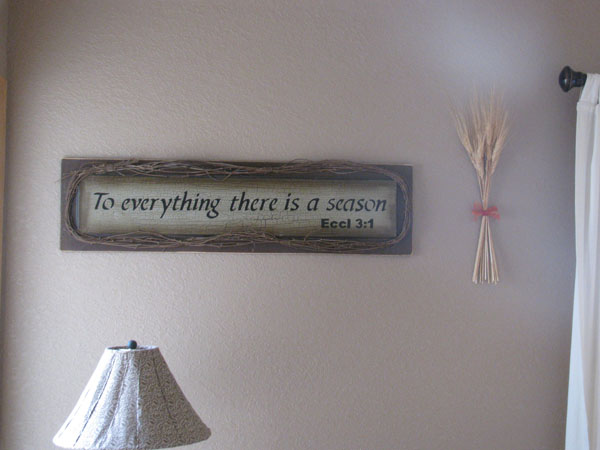 Nice simple arrangement.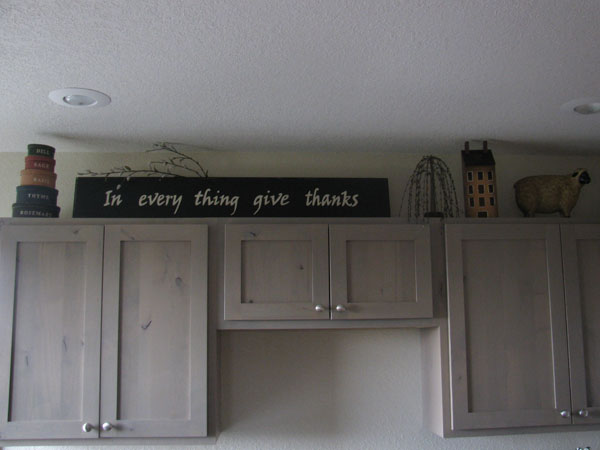 Another nice example of simplicity.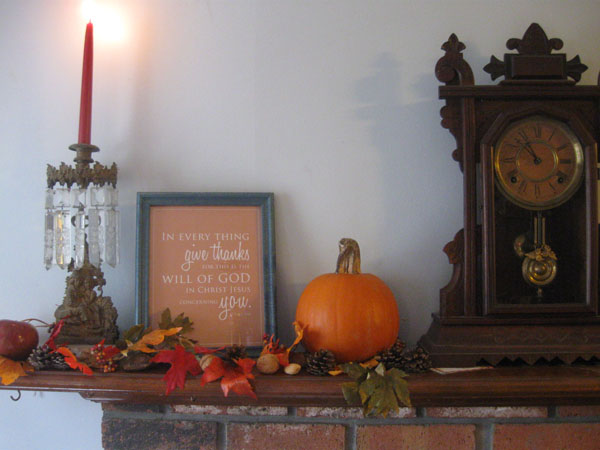 Like the warm coziness of this arrangement.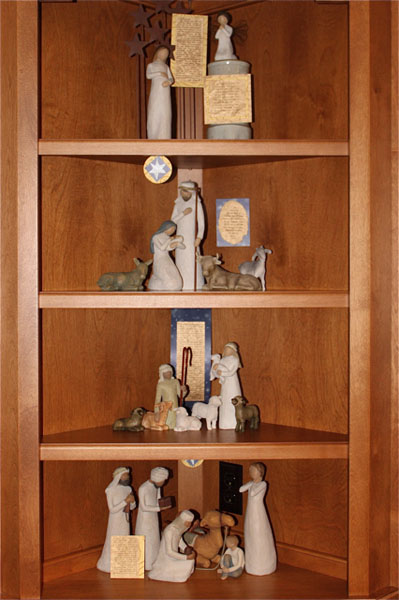 Jenna shared an explanation of her nativity display:
"This year for Christmas I wanted to REALLY be reminded about the true meaning of Christmas. So I "staged" my nativity scene in the order that it took place from the angel telling Mary she was pregnant, to the birth of Christ, then the shepards in the field being told by the angels of the King's birth, to the Wise Men bringing the gifts to Jesus some time after his birth. This is set-up in my kitchen, and I try and read through the verses that tell the story of Christ's birth daily as a constant reminder of the true meaning of Christmas. This helps as it is so easy for me to get wrapped-up in the cookies, presents, and holiday parties."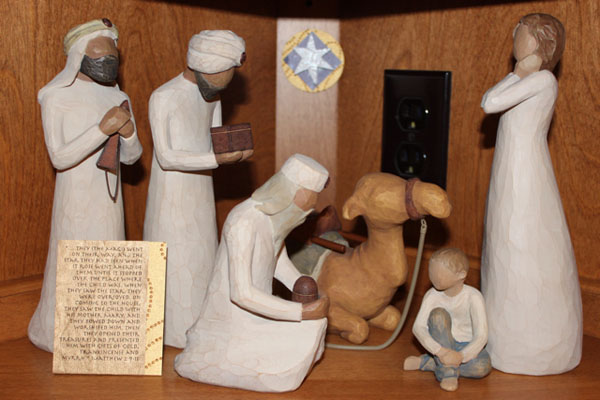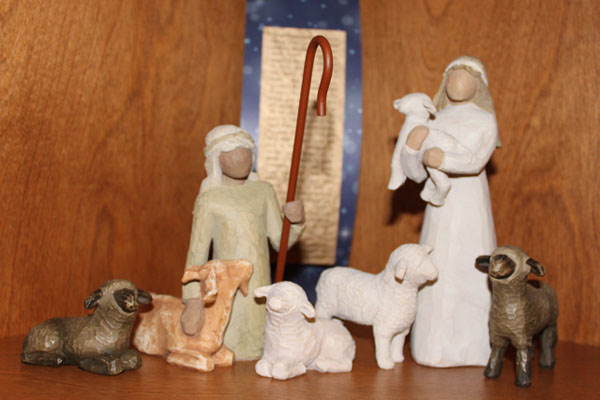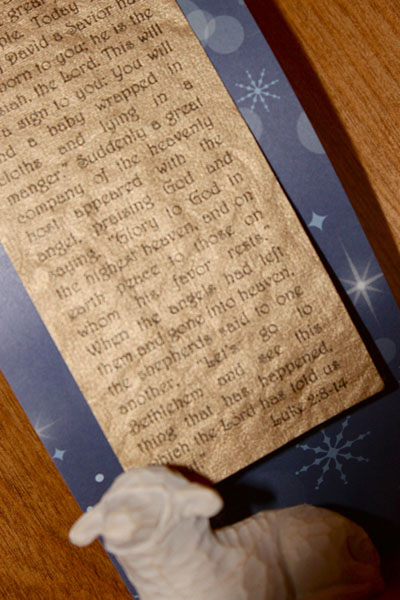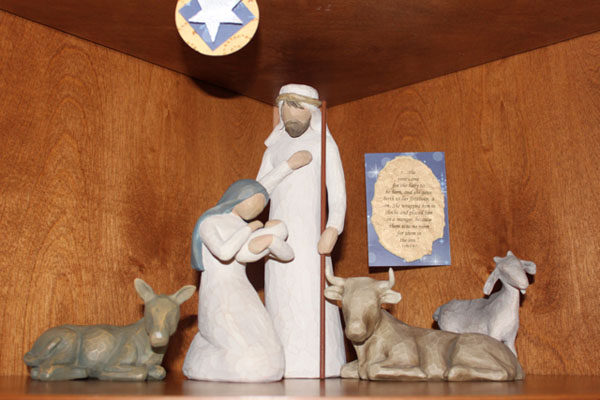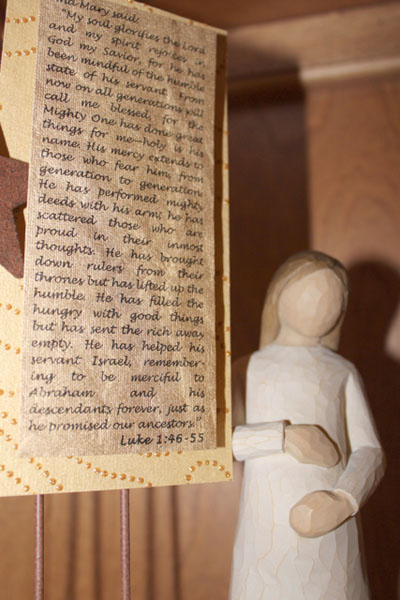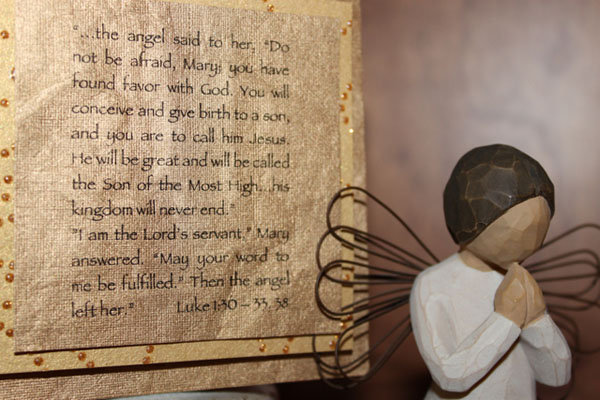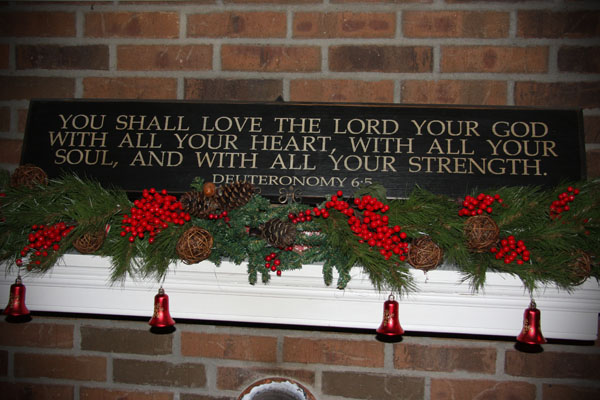 Festive look!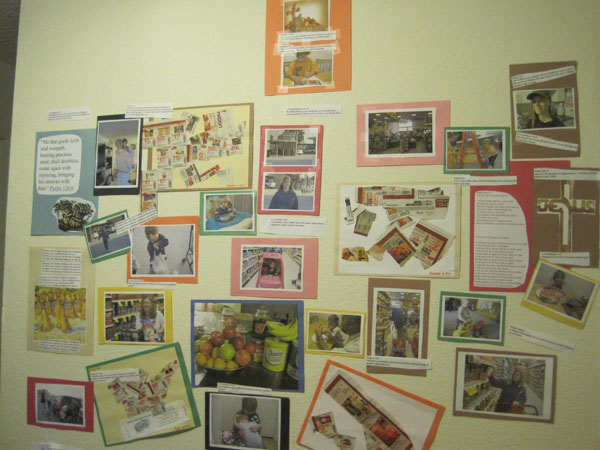 Lots to look at!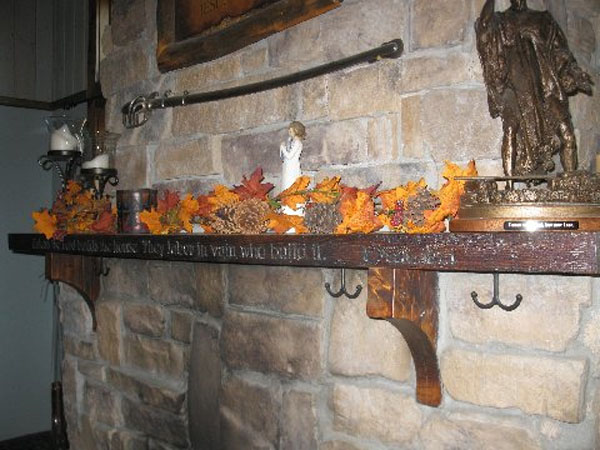 This is so nice, carved into the fireplace mantle.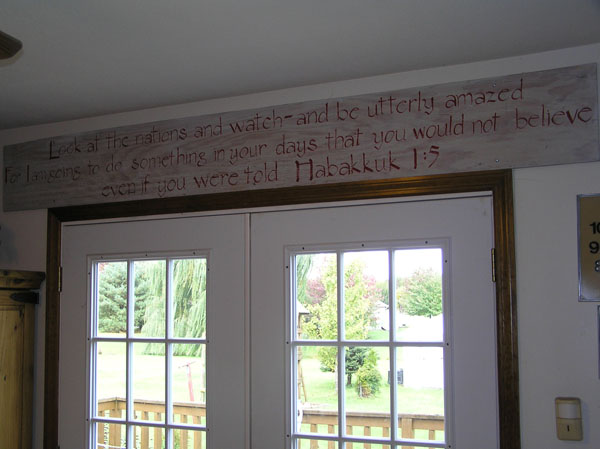 Another nice example over the door way.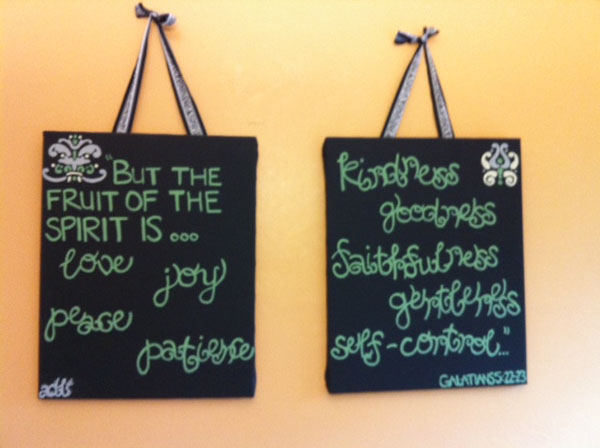 Winsome look!
Nice reminder in and out the door!

« «