When our children start to marry, we enter an entirely new season of parenting. It's a season of great joy and a season of letting go in a new and emotion-packed way. It's also a season of much preparation and decision-making, as the couple and their families work to prepare a joy-filled wedding celebration.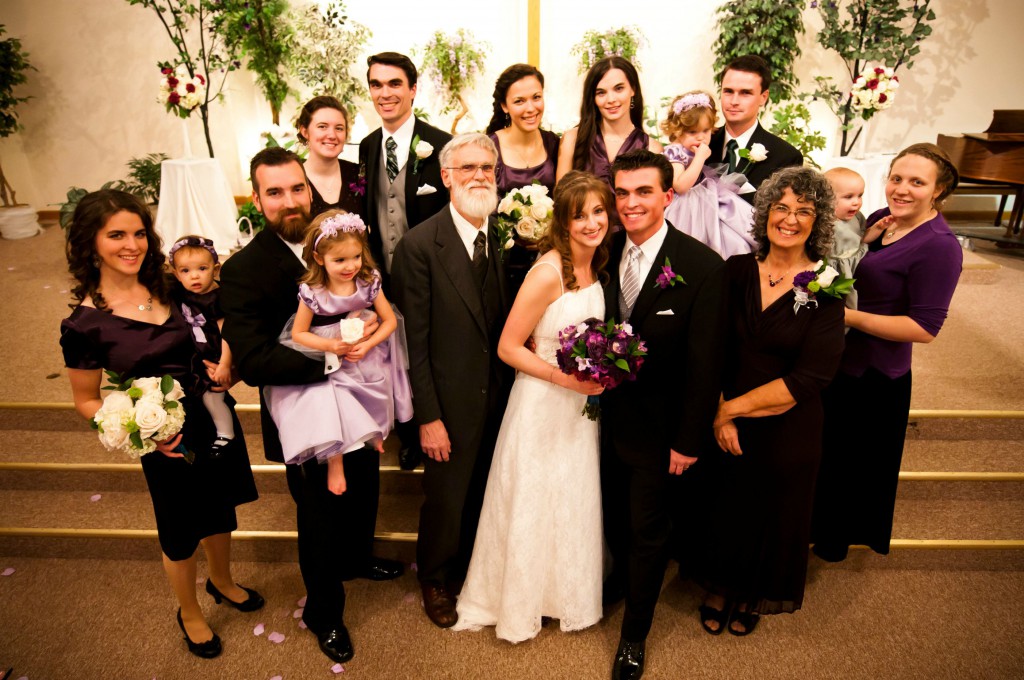 We've had four children marry in the last five years. Our daughter, Johanna, was the first of our children to marry, so we had a lot to learn about planning a wedding! Needless to say, we looked for help along the way. We were disappointed when we failed to find a uniquely Christian wedding planner. So we pored through the secular books and magazines and browsed online. We spent hours making lists and charts. And we asked Amy Hayes, an amazing lady in our church, to help us coordinate all the details on the wedding day. She is one of the primary reasons we were still sane (or at least semi-sane) when John and Johanna drove away from their reception.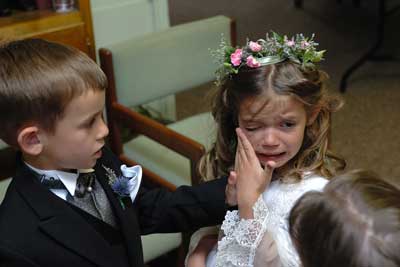 The wedding took place at the church where John's parents were married, seventy miles from our home. That church required us to work with their wedding coordinators, and Amy stepped in and graciously acted as our liaison with these ladies who didn't know us or our families, while we kept working on the other details. Amy quietly helped us think of things we hadn't considered, calming directed the rehearsal that involved a couple dozen musicians in addition to the family and wedding party, sweetly coached and encouraged the little ones who were part of the ceremony, got everyone down the aisle fully dressed and on time, and smiled all day! She was the perfect blend of super-organized and super-laid-back. No wonder she's coordinated so many weddings!
So when Amy approached us about publishing a wedding planner, we were immediately interested! Now, a year or two later, we have the finished books in our warehouse and we're excited to offer Amy's great advice to everyone who wants to take advantage of her wisdom and years of experience.
All Things Are Ready is a unique wedding planner, different from others on the shelves in secular bookstores:
It's built on the premise that a wedding is for God's glory and that it celebrates what God has done in the lives of the bride and groom and their families.
It's not organized around a rigid timeline, but around priorities. What needs to be done first? What needs to be done before you can move on to other tasks?
It's organized so that you can plan and have a wedding three months after the bride says, "I do," if you want to have a wedding that soon. (It does include a specific calendar that outlines what tasks need to be done by which weeks in order to accomplish this amazing feat.)
It focuses on Scripture and what it has to say about weddings.
It includes devotionals especially written to the bride, encouraging her to keep a God- and others-centered approach to her season as bride.
It is committed to helping families plan a wedding that they can afford.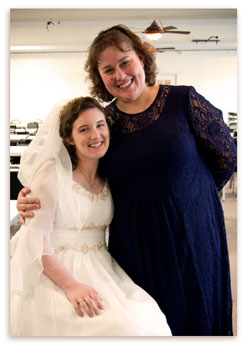 Amy walks you through the maze of wedding decisions that must be made; offers dozens of helpful checklists, charts, and forms; suggests elegant and creative ways to weave biblical themes into weddings, and outlines many different options for decorations, flowers, reception fare, photography, invitations, venues, and more. I am so glad I won't have to plan another wedding without this great tool!
(Photos: Peter Mahar Photography, Jenn Lynn Images, and His and Her Photography)
Giveaway!
To celebrate the completion of All Things Are Ready, we want to give away one free copy!
To enter our giveaway, briefly describe in the comments one of your favorite wedding memories (from your wedding or someone else's). The winner will be announced next Tuesday, March 20, 2012.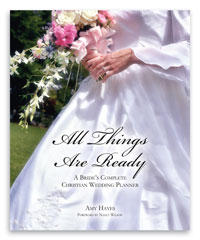 Even if your children are still young, enter now! Browsing through this book will help you better prepare your children for their future wedding day, will help you have a more biblical perspective about weddings, and will help you start preparing now for the day when your children marry. It would also be an excellent engagement gift for someone special, or a practical and well-used resource in your church library. So spread the word, share your comments with us, and check out our website if you would like to see more about this great wedding planner.

« «