I (Daniel) am posting today because my dad, mom, and sisters are taking the week off for a vacation at the beach 🙂
I want to tell you a quick story about something my mama did about 10 years ago that had a huge impact on my life.
This was back when she was in the thick of homeschooling. There were six of us, from Susannah (age 9) to me, the first kid about to graduate. Mama was planning assignments for six different students, correcting stacks of schoolwork each night, taking us to music lessons every week, and a thousand other things that mothers do.
Around this time, her dad (my grandpa), who lived over an hour away, had several strokes, which affected his mobility and his memory.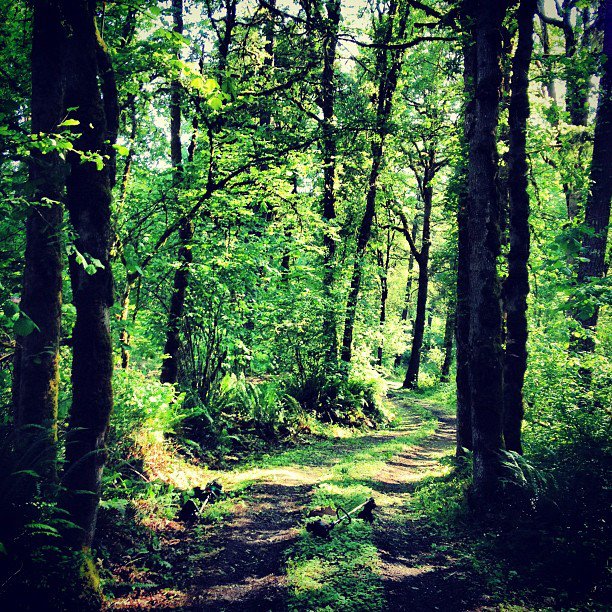 We had always enjoyed being with Grandpa and Grandy when they came to our house, or when we would visit them for a holiday or go camping on their woodsy property.
Not long after Grandpa's stroke, Mama decided that we would start spending Thursdays with Grandpa and Grandy. She rearranged our school schedule (and let a few things drop) so Thursdays would be open.
We used the hour-plus drive to read books and to practice driving, and my sisters spent some time doing schoolwork at Grandpa's house, but most of the day was spent just living life with Grandpa and Grandy.
We sat and talked, listened to stories, played games, and watched movies together.
My teen-aged brothers and I spent much of our time exploring Grandpa's woods, cutting trees and hauling in firewood for their woodstove.
We worked with our friends to build the log cabin Grandpa had always dreamed of building.
My sisters helped entertain their little cousins, who Grandy normally babysat during the day.
We brought music books and practiced our piano and violin where they could listen and cheer us on.
We mowed grass in the summertime, raked leaves in the fall, trimmed back brush in the spring, and did our best to fix anything that broke or wore out around the house.
We often brought friends along with us, and Grandpa and Grandy loved the festive Civil War campouts each summer that filled their woods with tents, a regiment of raucous boys, and nights of dancing, music, & lights in the clearing.
Mama brought hearty lunches she could cook up in Grandy's little corner kitchen.
In the summer we ate outside on the deck, with bottomless pitchers of lemonade and heaping bowls of ice cream.
In the winter we sat on folding chairs around the toasty woodstove in the A-frame (and we still had heaping bowls of ice cream, thanks to Grandy, who was always well stocked).
We kept this up for several years, and though we couldn't always go every week, the time spent with Grandpa and Grandy added up, and we got to know them in a way we never had before.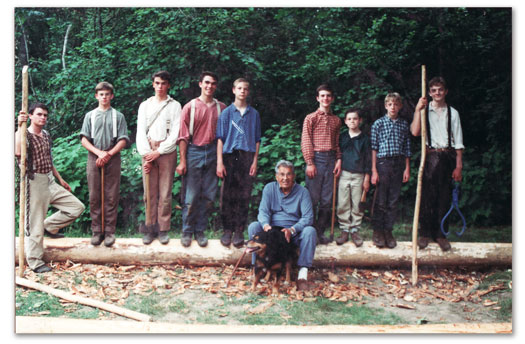 Only a few years later, both of them went on to be with Jesus.

It felt like a huge upheaval at the time, but I'm extremely thankful that Mama chose to change our schedule and make honoring and loving her parents a top priority. The days we spent with Grandpa and Grandy are some of my favorite memories.

(Read more about how Grandpa influenced me in this post I wrote for his birthday.)

First photo: Grandpa's driveway, taken by Joseph Forster. Second photo: Grandpa with us and our friends laying the first logs for the cabin.


« «