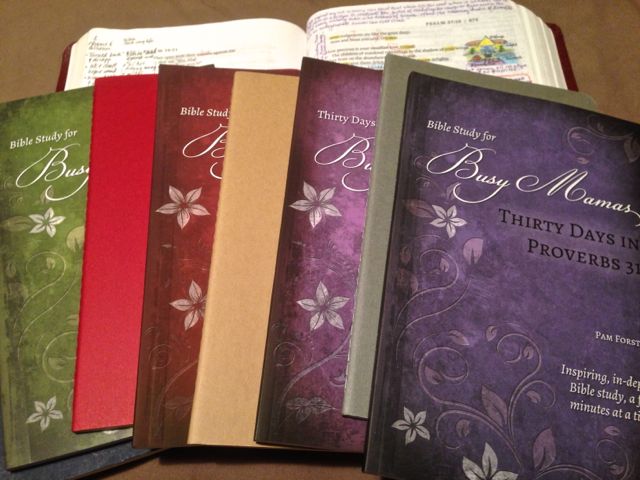 I enjoyed our study of Psalm 103 together so much, and I'm already looking forward to our next new study in March! In the meantime, I'll be praying for you as you continue to study the Word. Don't forget, if you want to go through another study, that we are rerunning the 1 John 3 study this month, posting a link for each day's lesson on the Busy Mamas Facebook Group page. 
We traditionally have a giveaway at the end of each study. This gives you an opportunity to share what you've been learning during your time in God's Word, and it also gives everyone a chance to win a fun prize!
For this study, we're giving away one $50 Doorposts gift certificate! This should come in handy this time of year! To enter, answer one of these two questions (or you can answer both in separate comments for two entries).
1.  Tell us what God has been teaching you through His Word. It doesn't need to be from our Psalm 103 study. Anyone can enter. Tell us what you're learning in your own study, what you're learning from the sermons at church, what you're learning as you listen to a sermon driving down the road in the car. What is God teaching you? 🙂
2. Share one way you have found to make time for Bible study while taking care of your home and children. What do you do to keep your children busy while you study? Have you figured out a way to wake up early without the children inevitably waking up early, too? 🙂 Share your best ideas.
This giveaway ends at midnight, Saturday, December 6, so don't put it off. Enter right away! Maybe you'll win and be able to make that money go even farther during Doorposts' special Christmas sale. Check it out!
All the Busy Mamas Bible studies (including the hot-off-the-press edition of the Proverbs 31 study) are on sale.
The cool, sleek Moleskine notebooks are on sale. They're perfect for your Bible study notes.
Our brand new Love Is Chart and its companion book are on sale.
Children's picture Bibles, music, doll kits, word art and other great stuff are all on sale, now through December 17.
Win the $50 gift certificate and you could buy all four print editions of Busy Mamas Bible studies, four Moleskine notebooks to go with them, and still have money left over!

« «