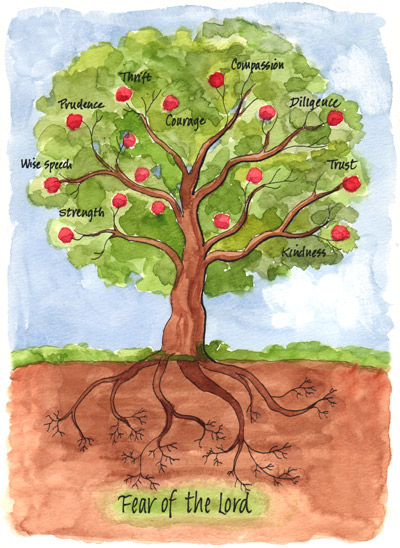 I'm already looking forward to our next study in November! I'm praying for all you ladies who are still working your  way through Proverbs31. I'm so glad you're not quitting just because we're not posting any new lessons. If you get done, and you haven't done some of our earlier studies, check the archives. There are five other studies just waiting to be done! 🙂
I'm also continuing to pray for all of you who have finished the study. I'm praying that you will stay in the Word, studying it, praying over it, living it, obeying it — because that's what fearing the Lord is all about. Please keep posting on the Busy Mamas Facebook group. Tell us how we can pray for you. Tell us what you've been learning. Let's encourage each other as we fight our battles for King Jesus.
I have three things to address before we go back to our regular Tuesday/Thursday post schedule here on the blog — a giveaway, a survey, and a freebie.
We traditionally end our Busy Mamas studies with a giveaway! This time we're giving away a $50 gift certificate for anything your heart desires from Doorposts!
All you have to do to enter is leave a comment sharing with us something you learned (even if you haven't finished yet) in the Proverbs 31 study, or something you are learning from your own study of the Bible if you didn't take part in the Proverbs 31 study. You can leave more than one comment, and even if you didn't study Proverbs 31 with us, you are welcome to enter the giveaway! We will randomly select one winner from all the comments on Monday, August 11, so be sure to leave your comment before midnight, August 10.
Also, if you have been doing the study, taking a couple minutes to answer eight quick questions would be a tremendous help to me as I work at making these studies as useful and user-friendly as possible. I know your time is precious. Thanks, if you can help me out by completing our short survey! 🙂
And last-but-not-least, if you would like a copy of the picture at the top of this post, click this link and it's all yours! Maybe you could put it inside a kitchen or bathroom cupboard door or on the fridge where you'll see it and remember that the fear of the Lord is where valiant womanhood starts. (Thanks, Ellen S., for the suggestion! 🙂 )
Ah yes! One more thing! If you own Plants Grown Up or Polished Cornerstones or are thinking about using them with your children, I want to let you know that we have just started up a new Facebook group for those of you who would like to share ideas, ask questions, and interact with other like-minded families who are using those two books. Please join us if you would like the encouragement!
See y'all on Thursday!

« «