I hope at least a few of you had a better Sunday morning this past week! Our family actually got to church early last Sunday! My heart was much better prepared for worship. This Sunday is a real challenge! Besides being ready for church, we also are getting ready for our church's annual family camp. Sunday evening we head to the beach for a week of teaching, fellowship, and fun. I think this is our 23rd year doing this, except for the year Susannah was born a week before camp started. We only went for one day that year!
If you're interested in pursuing the topic of Sabbath rest further, here are some books to consider reading:
•  Making Sunday Special, by Karen Burton Mains (Star Song Communications Group). This is the book, combined with our own dear pastor's teaching, that triggered the reformation of our day of rest many years ago. It looks at the Jewish traditions of anticipating, preparing for, and celebrating the Sabbath, and applies those principles to celebrating the Lord's Day. Mrs. Mains offers ideas for preparing the home and the heart for the Lord's Day. Chapters include:
Making Sunday Special
Jewish Sabbath Tradition
Lord's Day Eve
Lord's Day Preparations
Getting Organized
Getting Rid of Sunday Anxieties
Getting Heart and Mind Ready
Getting-Started Exercises
The Sacred Rhythm of Work and Play
Lord's Day Participation
Making Time Holy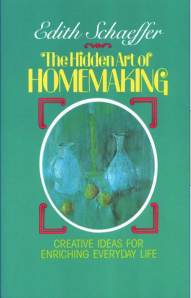 •  The Hidden Art of Homemaking, by Edith Schaeffer (Tyndale House Publishers). Here I am, mentioning Hidden Art again! Much of Mrs. Schaeffer's message can be applied to making the Lord's Day a more beautiful and restful day, but I list this book here because of the suggestions she includes in her chapter on "Painting, Sketching, and Sculpturing."  She has a delightful account of illustrating and "translating" a sermon for children with quick drawings. With her own children and then her grandchildren, she would draw simple illustrations, and whisper brief explanations to help them understand the sermon that was being given. The book includes several examples of her drawings.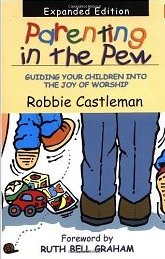 •  Parenting in the Pew, by Robbie Castleman (IVP Books). This book focuses on teaching our children to worship. It addresses the anticipation of and preparation for worship, teaching children to be quiet and attentive with their parents in the sanctuary, and involving them in the Scripture reading, music, prayer, preaching, and sacraments of worship.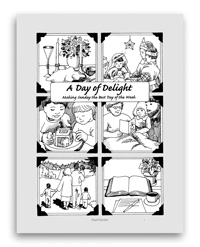 •  A Day of Delight, by Pam Forster (Doorposts Publishing). This is our compilation of ideas for Sundays. We include suggestions for a Saturday dinner, meals for a day of rest, and ways to make the worship service more meaningful for the entire family. For the rest of the day, after worship, we outline ideas for a Sunday Box with Sunday-only toys, games, and books, and Sunday activities that revolve around Scripture, praise and worship, reflection and meditation, fellowship, remembering God's creation, performing acts of mercy, and exercising our God-given creativity.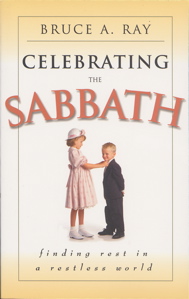 •  Celebrating the Sabbath, by Bruce Ray (P & R Publishing). This book is subtitled "Finding Rest in a Restless World." Building on the fourth commandment's claim of God's sovereignty over our time, our work, and our rest, the author states, "The Sabbath calls me to recognize that the world doesn't depend on me. The planet is not going to fall apart if I don't go to the office, make some phone calls, or get this or that done today. Somehow God seems to keep the universe going without my help. We can pause from our labors and rest in his, realizing that in the end it is God who holds it all together, 'sustaining all things by his powerful word.'" Controversies related to the Sabbath and Lord's Day are addressed, as well as the means for celebrating the Lord's Day in a happy and holy manner.
The following books are on my "To Read" shelf, so I haven't read them all the way through, but have perused them. Some deal with the Sabbath, others with matters of the church. They all look good, and someday I'll make my way through them! If any of you have read any of them, please share with us what you have learned.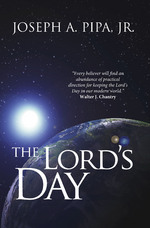 •The Lord's Day, by Joseph Pipa (Christian Focus Publications). A Scripture-based look at the "First Day."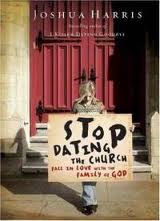 •Stop Dating the Church, by Joshua Harris (Multnomah Books). An appeal to fall in love with the family of God, and to become passionately committed to Christ's Body, the Church.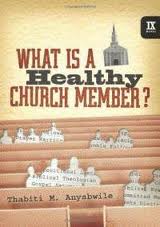 •What Is a Healthy Church Member? by Thabiti Anyabwile (Crossway Books). Outlines the church's biblical priorities, especially as they practically apply to individual church members, addressing such areas as "expositional listening," theology, evangelism, membership, and prayer.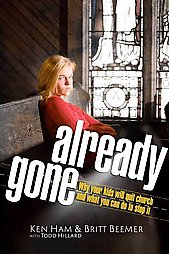 •Already Gone, by Ken Ham and Britt Beemer (Master Books) Subtitled "Why your kids will quit church and what you can do to stop it."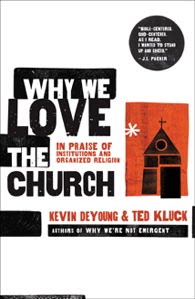 •Why We Love the Church, by Kevin DeYoung and Ted Kluck (Moody Publishers) A challenge to those who have dismissed the institutional church as irrelevant.

« «