It's time for a giveaway! We want to give one of you all this stuff to help you with your Bible study!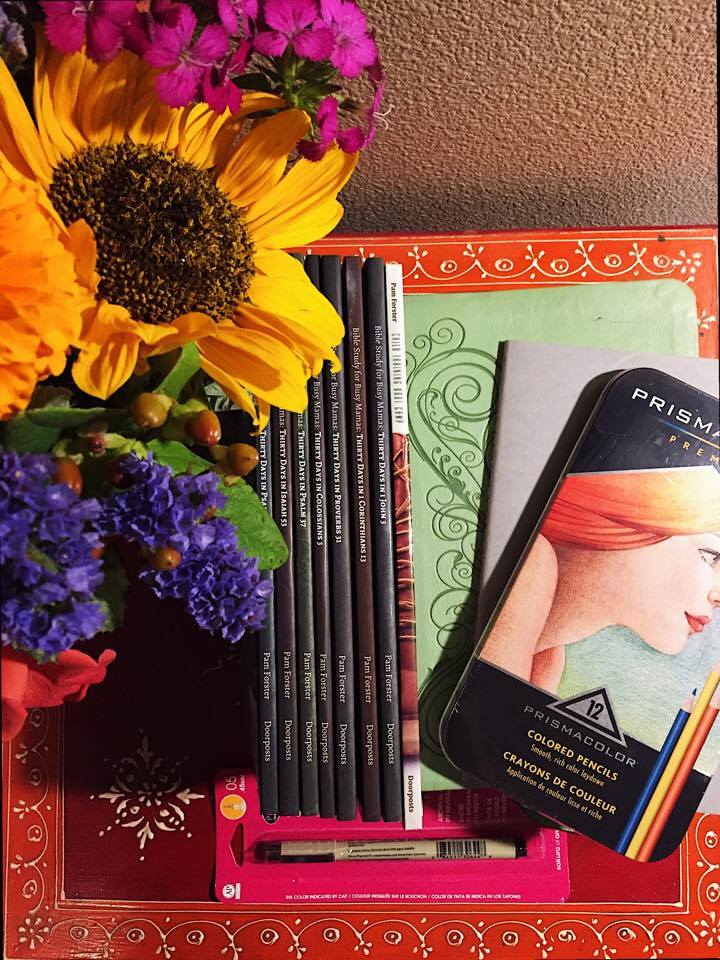 One fine point, non-bleeding Micron pen (black ink) for writing notes in your Bible
One set of 12 soft-core Prismacolor pencils for marking in your Bible
One pebble gray* Moleskine Cahier notebook for your Bible study notes (just the right size to stack with your Bible and book)
All eight of the Busy Mamas Bible Studies that we have in print (Colossians 3, Psalm 37, Psalm 103, 1 John 3, Isaiah 53, 1 Corinthians 13, Isaiah 53, and Child Training Boot Camp)
The New Inductive Study Bible, the best Bible out there, in my humble opinion, for encouraging you to really dig into the Word and find out what it says.
This is a $172 value!
To enter, answer one of the questions below, or answer all of them in separate comments and each answer will be counted as a separate entry. (If you are reading this in your email, you will need to go directly to this post on the blog to comment.)
What would you like to see added or changed to make Busy Mamas Bible Studies even easier for you to use?
What did God teach you from your study of John 15? (You can answer this, even if you haven't finished the study yet.)
What chapter of the Bible would you like to see us eventually study?
If you did not do this last study with us, what are you studying now, and what is God teaching you from your study time?
I appreciate you taking the time to give me your feedback. I want to do whatever I can to make the Busy Mamas Bible Studies just right for you to use, and your ideas will me do that!
This giveaway will end Friday, August 11, at midnight (PDT), and a winner will be randomly selected from all the entries and contacted by email.
Thanks for your help!

« «